I purchased a rain barrel from Amazon and was going to originally build a rain barrel stand myself.  I had planned to use old 2×4's from our washer and dryer stand that Alex's dad built for us about 7 years ago.  Below is a picture of that stand, standing up on one end (the white part you see was the top of the stand).  The shelf-looking area you see is the bottom.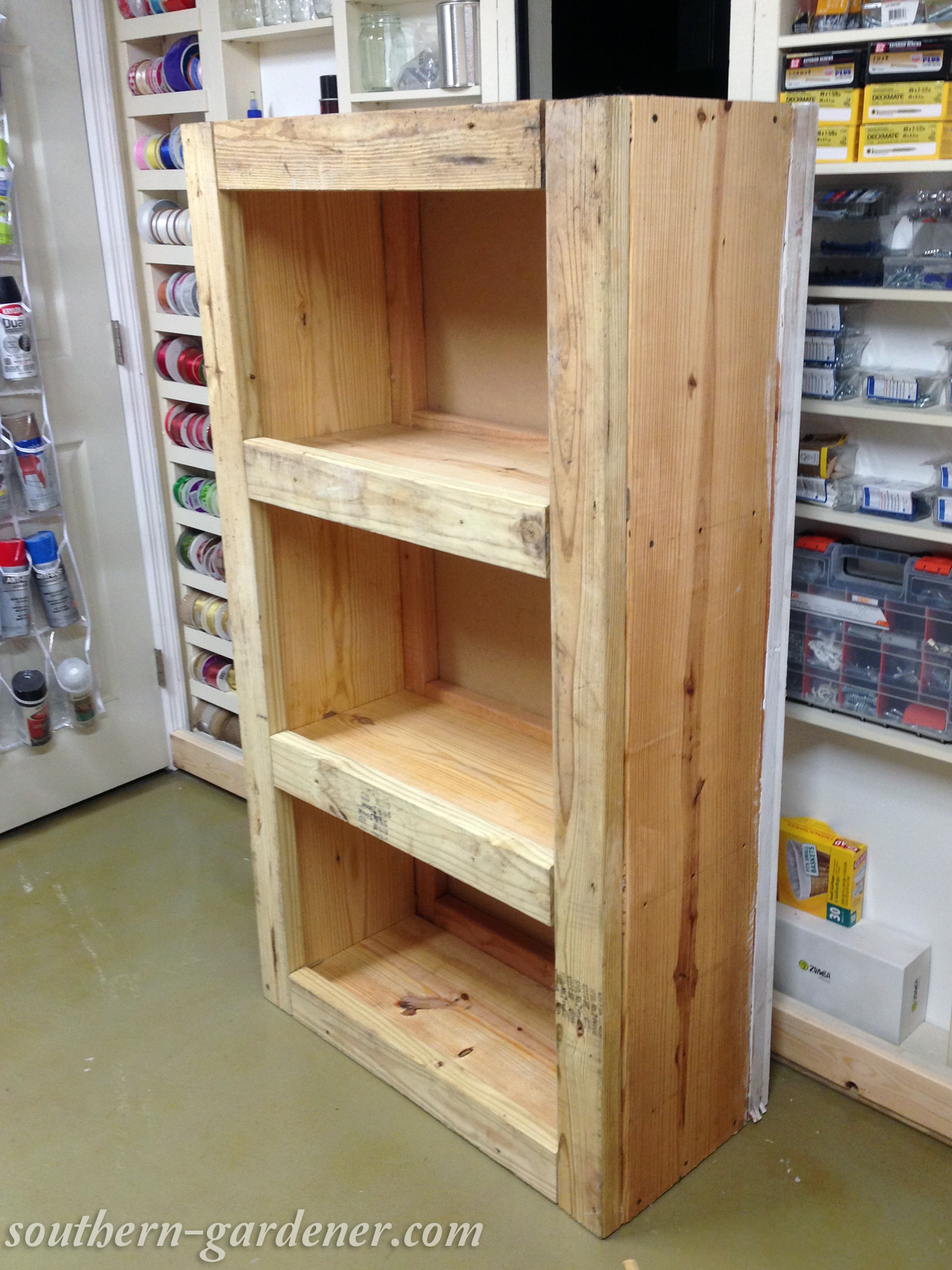 I took the pieces of 2×4's I'd cut for my rain barrel stand to my dad's house so he could plane them for me.  Here they are all nice and pretty and ready to be put together.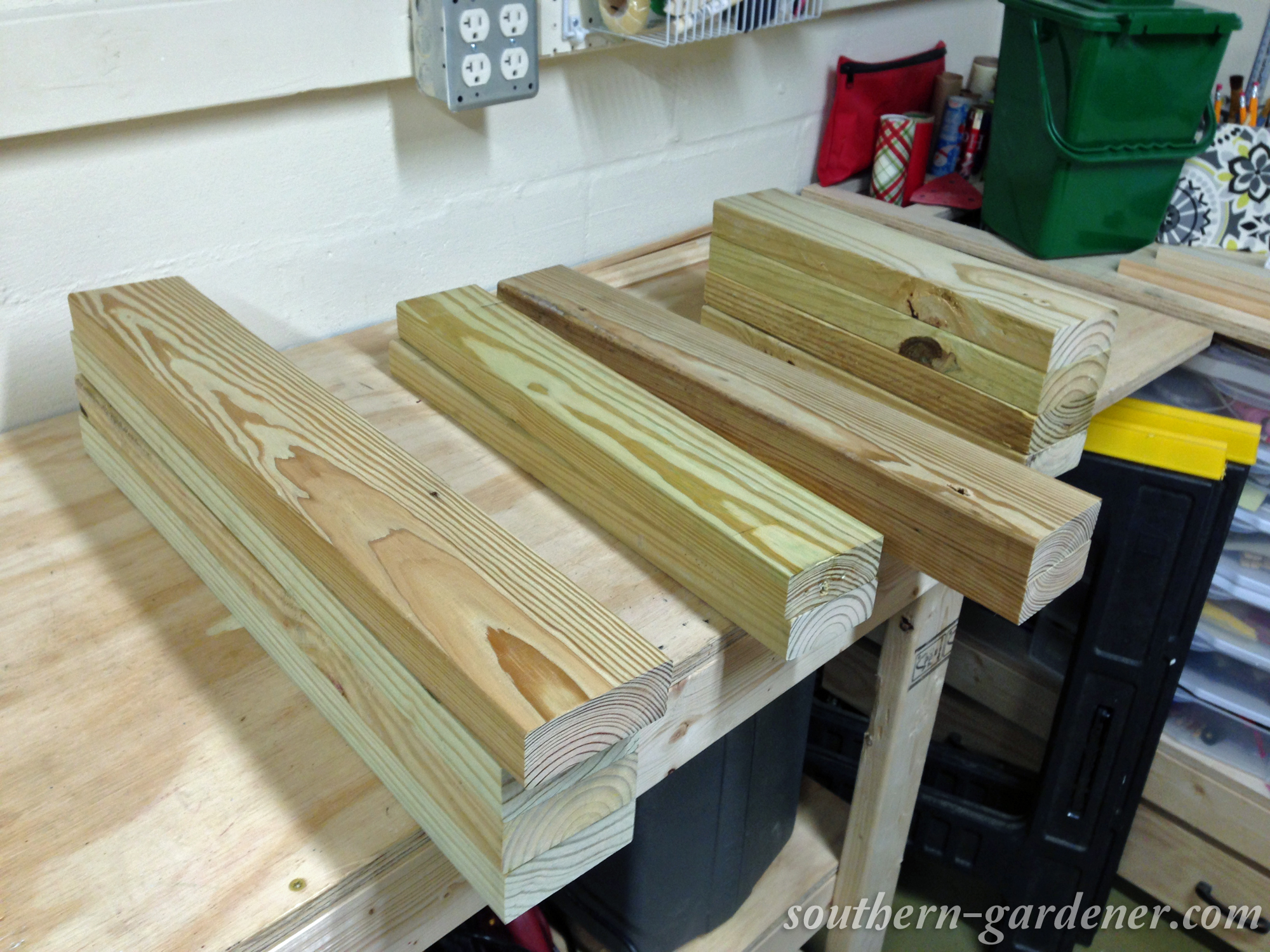 What a nightmare, trying to get these pieces together and strait.  When I finished the square frame and put it flat on my workshop bench, it wasn't flat.  😡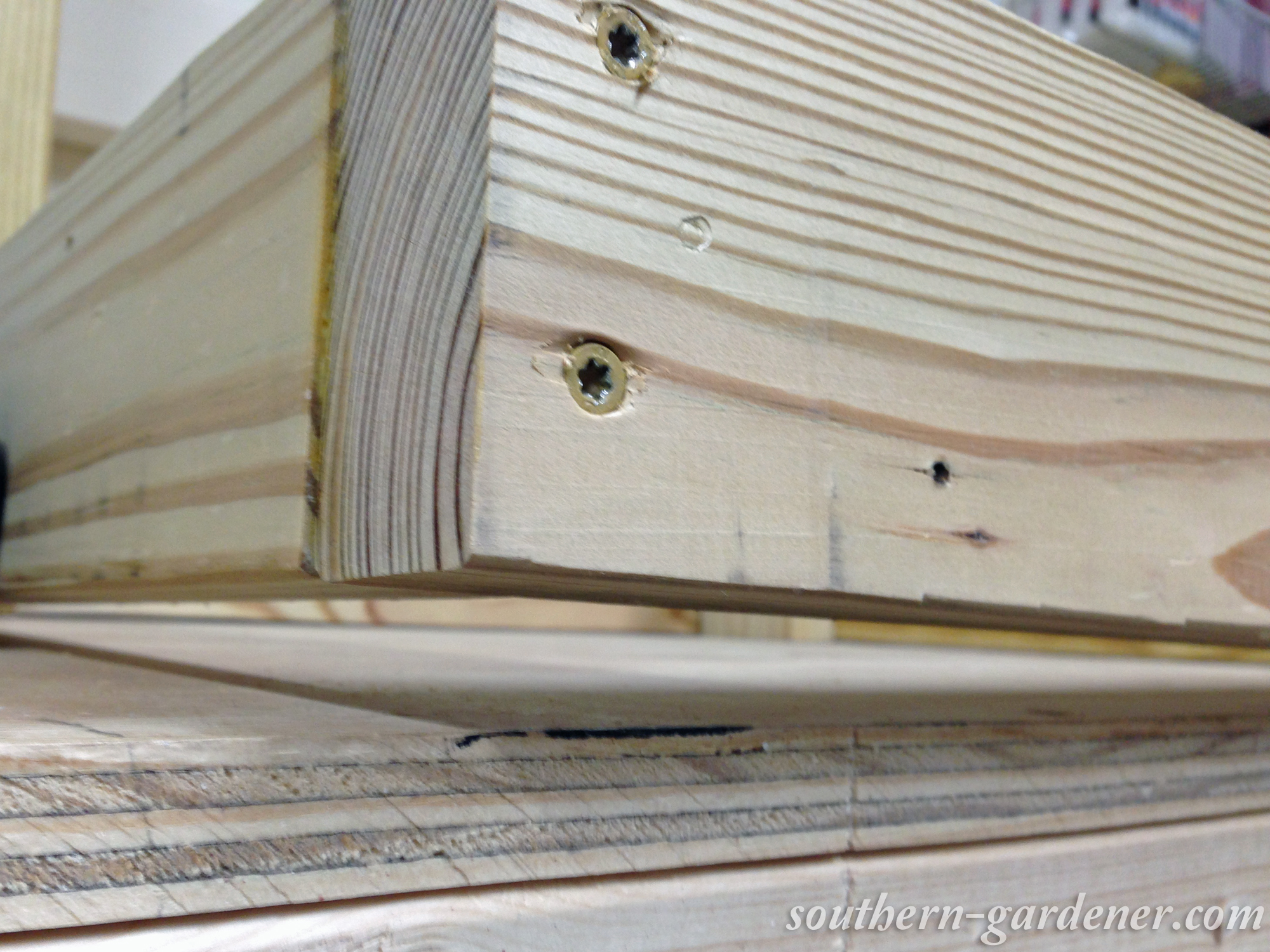 I got so flipping mad trying to do this and ended up saying "Screw it!"  I decided to go a different route with my rain barrel stand: cinder blocks.  I decided on cinder block after seeing a YouTube video that looked super easy (see the 0:22 mark in the video for the pattern I used for my 4 cinder blocks).
The hardest part was leveling the spot.  I. Hate. Leveling.  Even with the paver base I used (cut to 24″ x 24″), leveling the area was still a pain in the butt.  On top of the paver base, I used four 12″ x 12″ concrete pavers.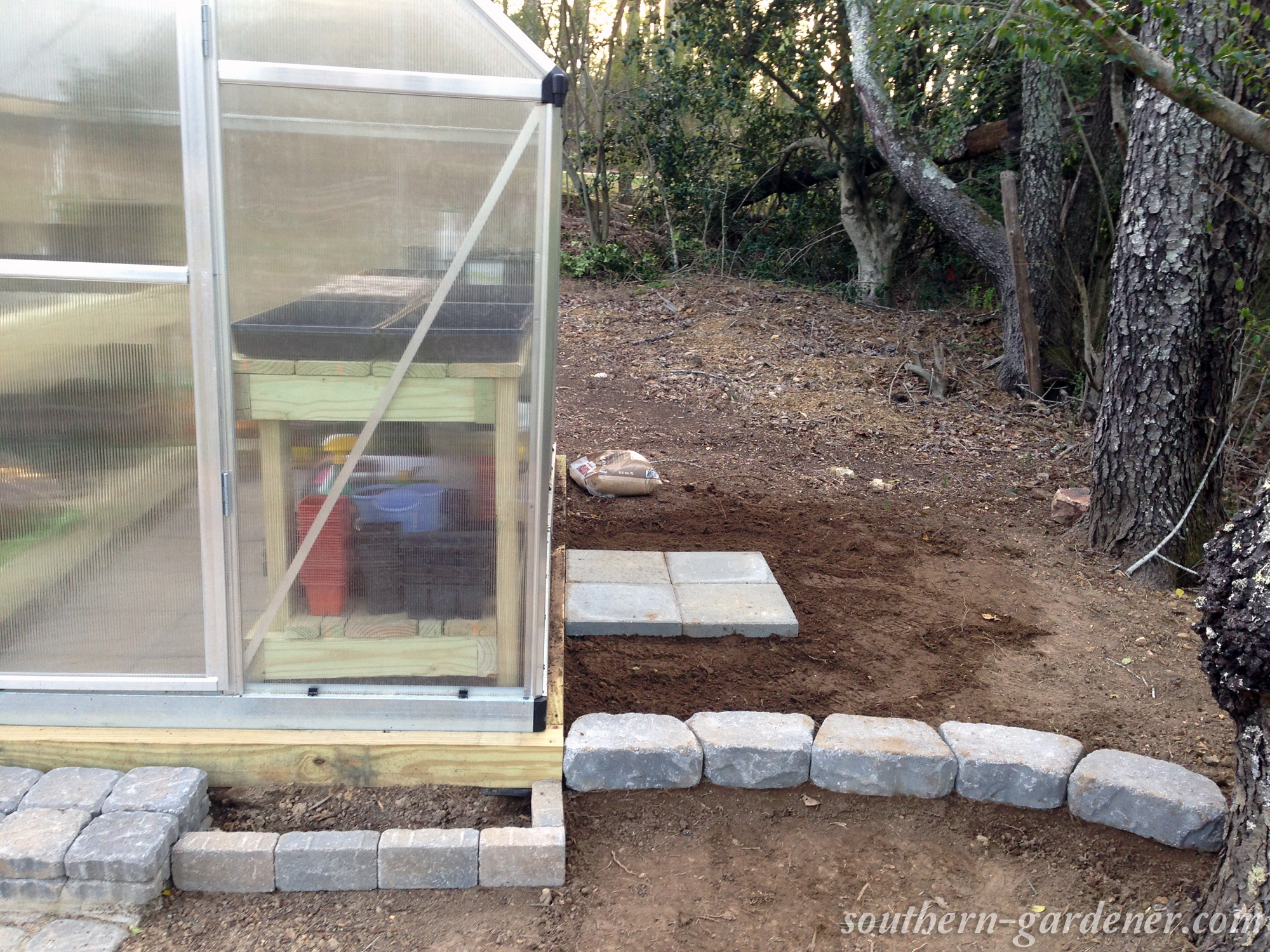 Then I positioned 4 light-weight cinder blocks (see this YouTube video at the 0:22 mark) on those, followed by 4 more 12″ x 12″ concrete pavers for the top.  That's it.  Done.  No cutting wood or concrete.  Nothing had to be screwed together.  Done!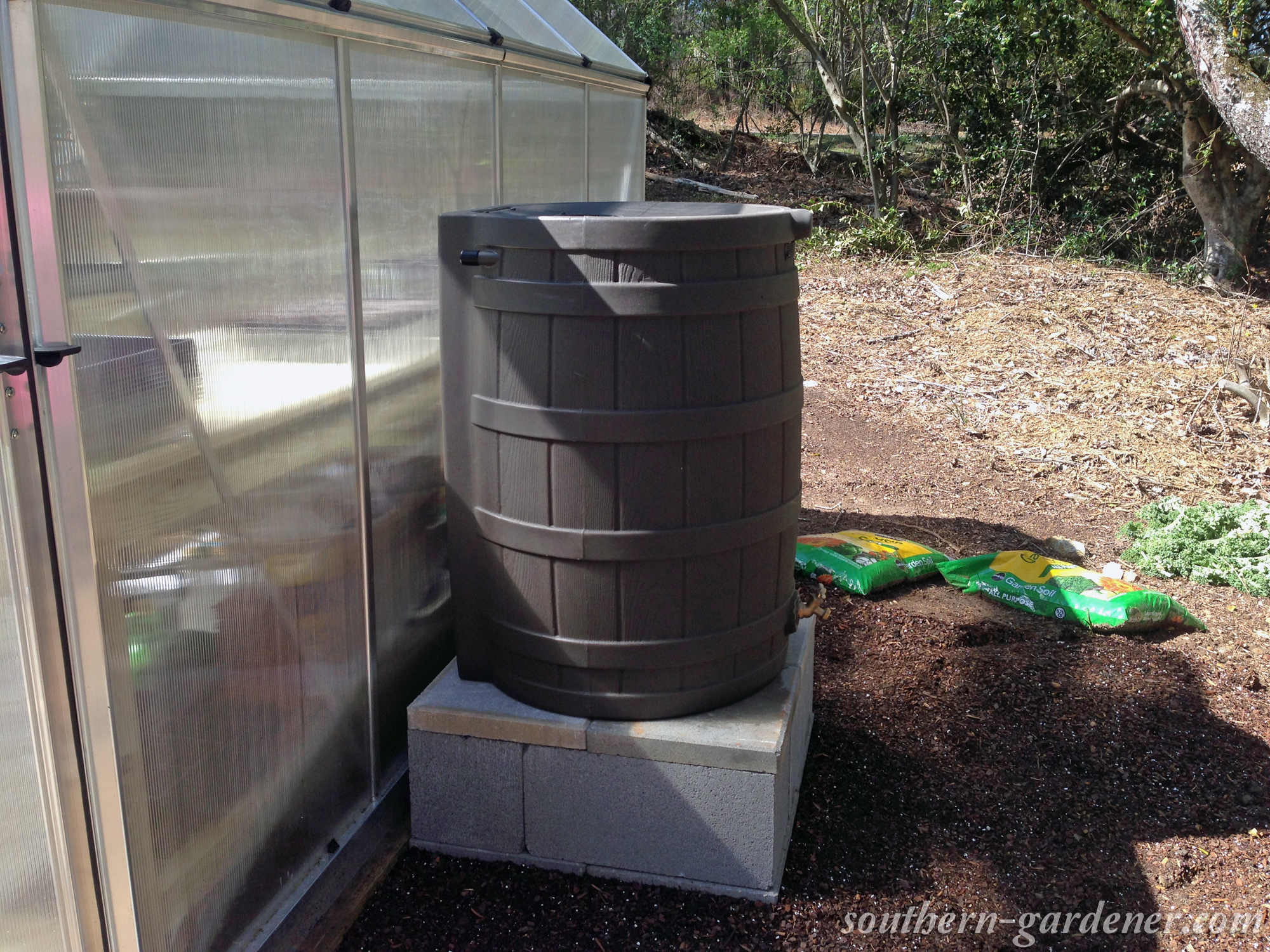 Total cost, including the paver base (and tax, for me) was $36.  If you wanted to go without the paver base, it brings the cost down to just $22.  If you were putting it on a flat, hard surface already, you could even ditch the four 12″ x 12″ concrete pavers on bottom and make this for as little as $14.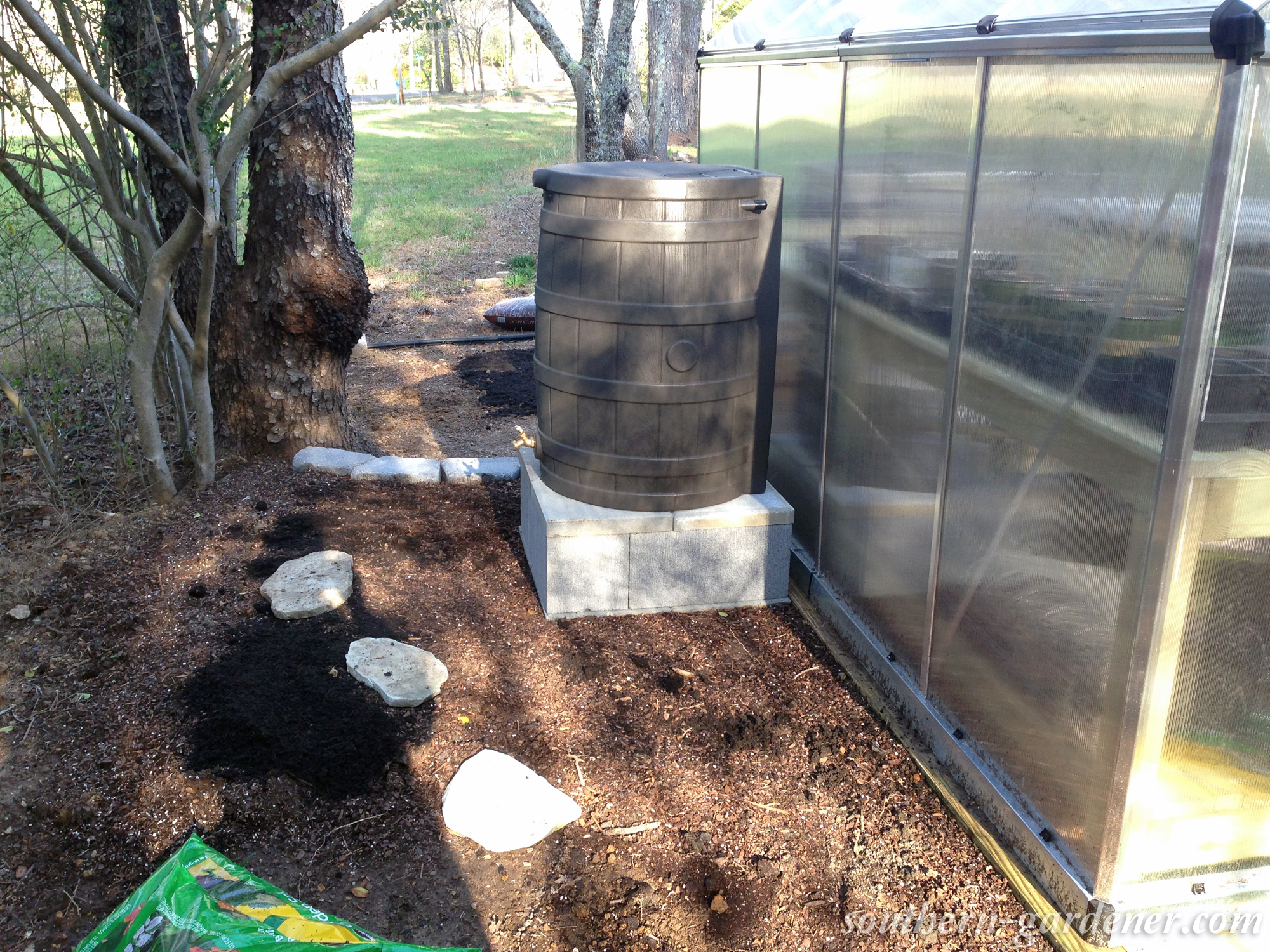 I feel much better about 50 gallons of water (which is about 417 lbs) sitting on this concrete stand rather than a rinky-dink used-wood stand I would have built.