I have recently became obsessed with dahlias, so I ordered a lot to start my dahlia patch for the 2021 growing season. I planted them on the bottom right garden bed in the Tiered Garden, which is not the original location I had planned for them. They were to be in raised beds on the lower tier, but I did not want to invest in raised beds if we were to be moving within a year. So they went into the Tiered Garden for the summer 2021 growing season.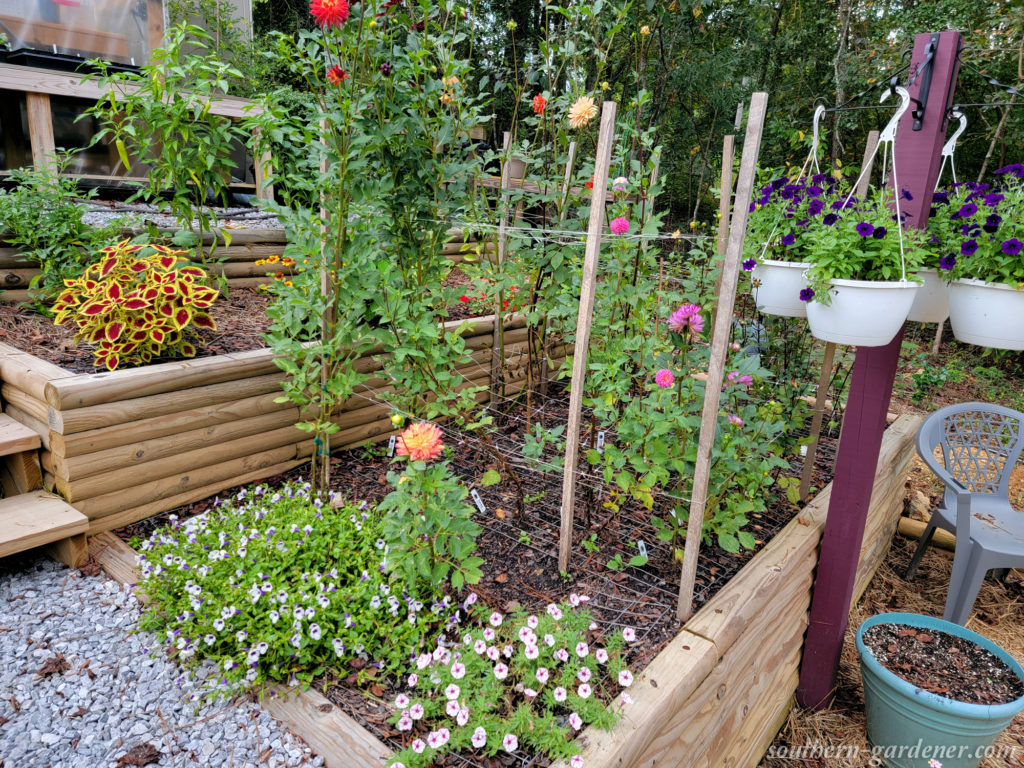 This was not the most ideal location for the dahlias, especially the right side of the bed. A lot of the dahlias on that side did not do well this year because I feel it was shaded too much of the day. I planned the layout of the dahlias in Microsoft Excel, based on the height they were to grow.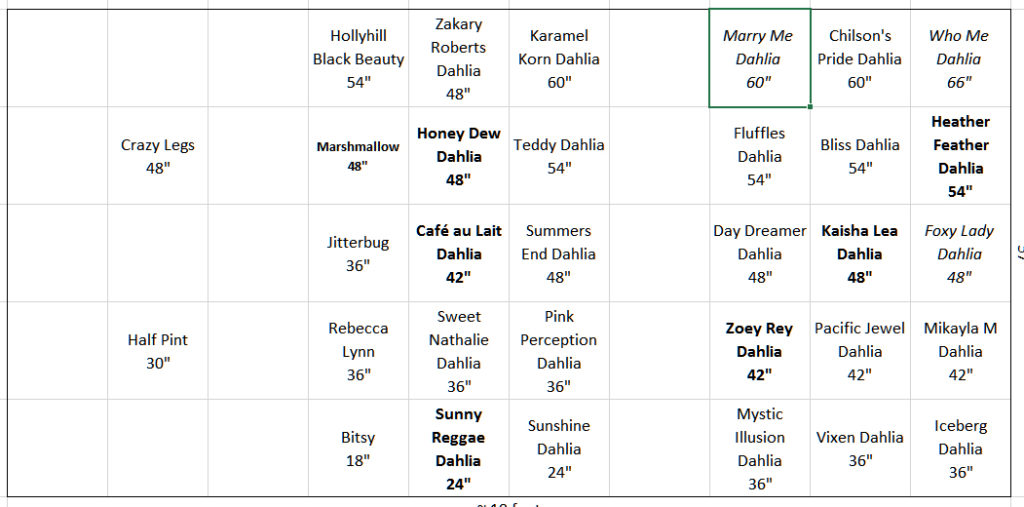 The names in bold died either before sprouting and growing or during the growing season. The names that are italicized did not bloom this growing season and all were first year tubers.
Here are the ones that did bloom this year.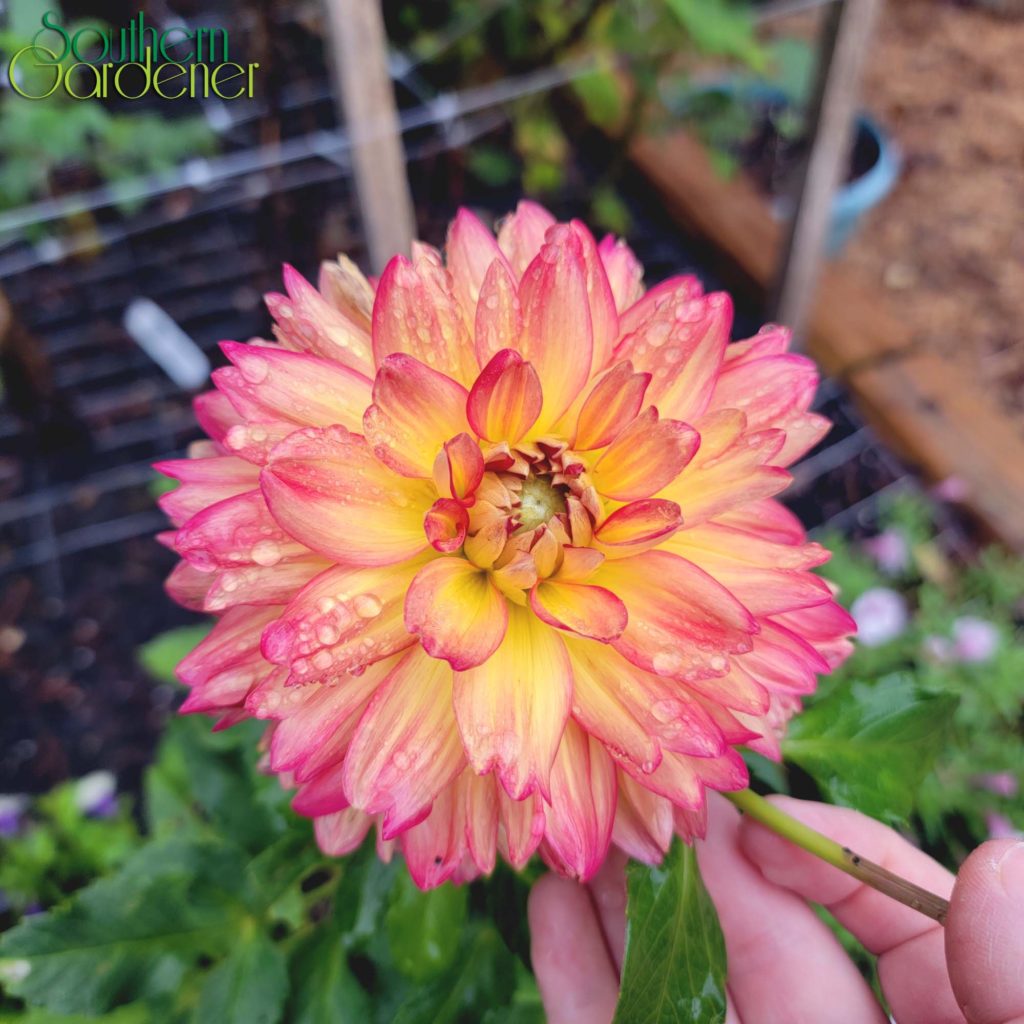 I have already started buying more tubers to add to the collection for next year. When I dug these up, I let them sit in my garden cart in my garage for 2 days, and when I went to wash them off for storing, a lot of them were soft. Not rotted, just not that nice, firm feeling you want with dahlia tubers. I am so worried that I may end up losing all of the above tubers before winter is over. We shall see… if not, well, I already have 22 more tubers ordered (and counting ?) for 2022's season.