Once the walkway was complete, the next thing on the list was a step at the greenhouse door. I wanted the step to be level rather than slanted forward, and I was originally going to just use leveling sand to get them level.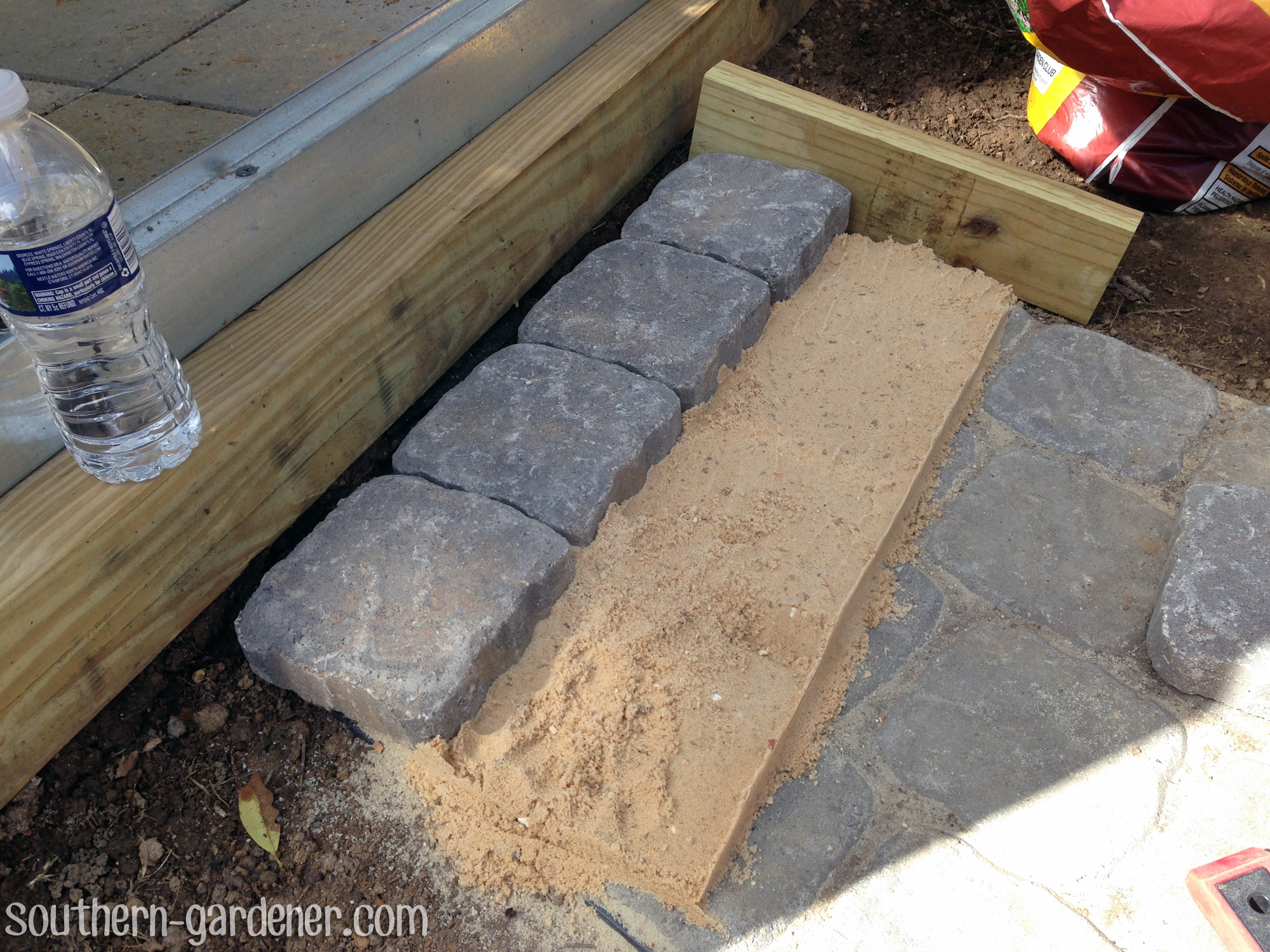 What was I thinking?! 😯 This was turning into a hot mess fast, so I finally caved and decided to experiment with mortar, another first for me. I really hate that I had to buy a 60 lb bag of mortar mix for this, but when I went to Lowe's to get 2 of their 10 lb bags, it took me forever to find them (Lowe's, please be consistent with bay number locations from your website to the store!!). When I finally did find them, they only had 2 bags left, and they were both ripped open! 😡 So I have extra mortar for any other projects I might need it for.
I really had no idea what I was doing or if I did it right. I was just trying to follow the instructions on the bag the best I could.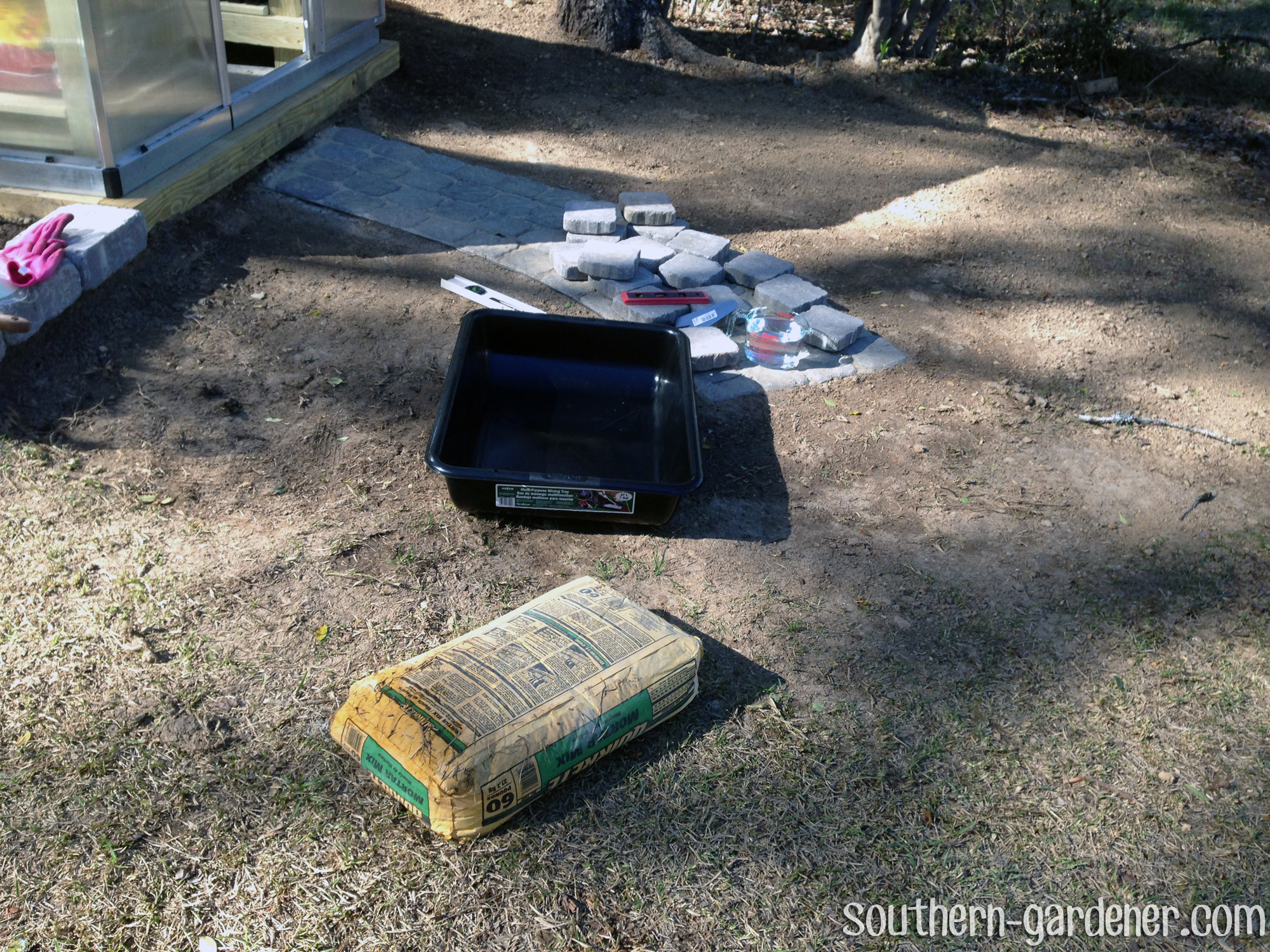 I eyeballed what I thought was about 20 lbs of mortar mix and mixed in water until the mortar stayed on my trowel when I held it up (directions on the mix).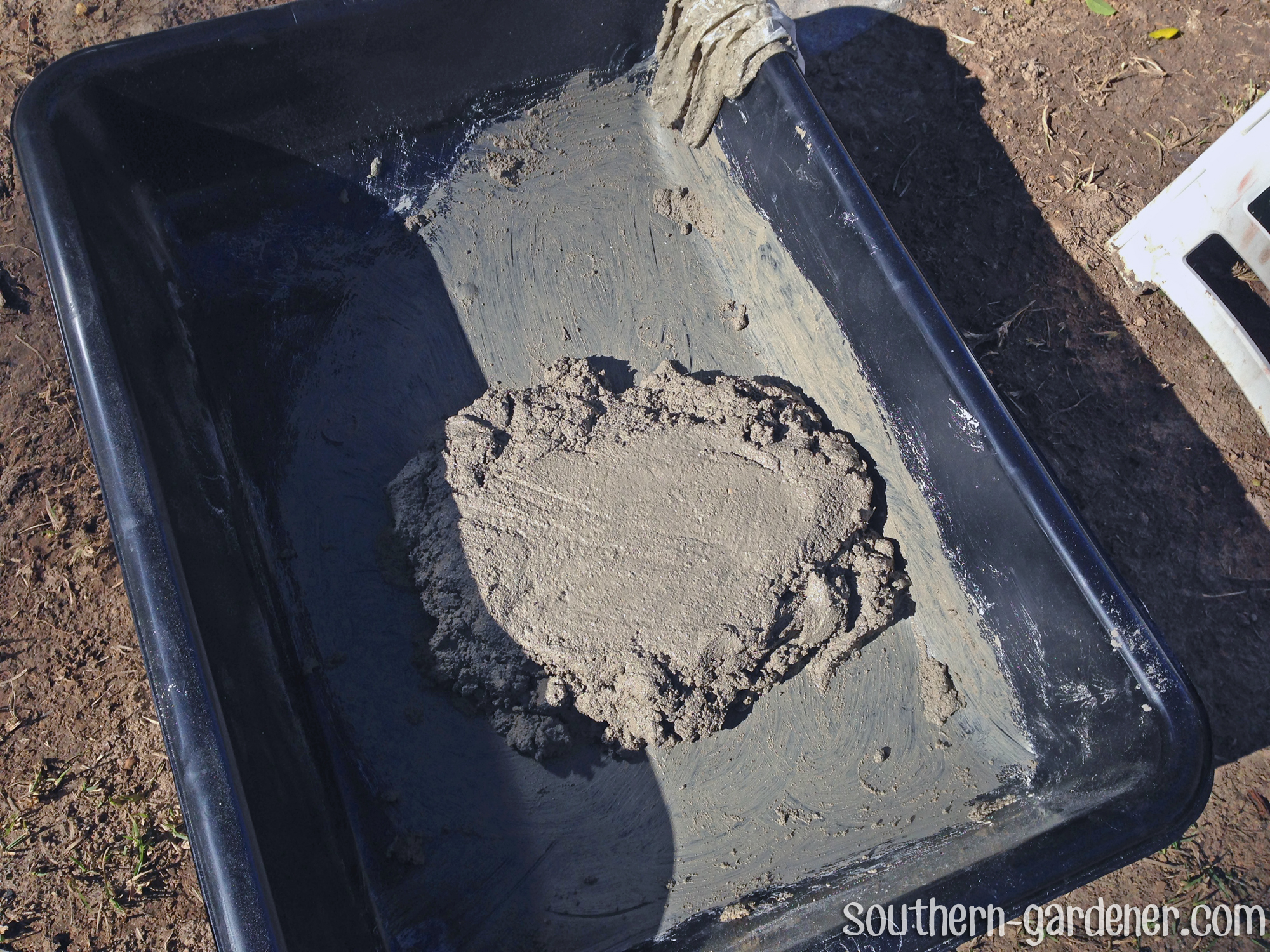 This was a lot easier to do than leveling sand. 😆  I used landscape adhesive in between the 2 layers of pavers to ensure they wouldn't move around or slide.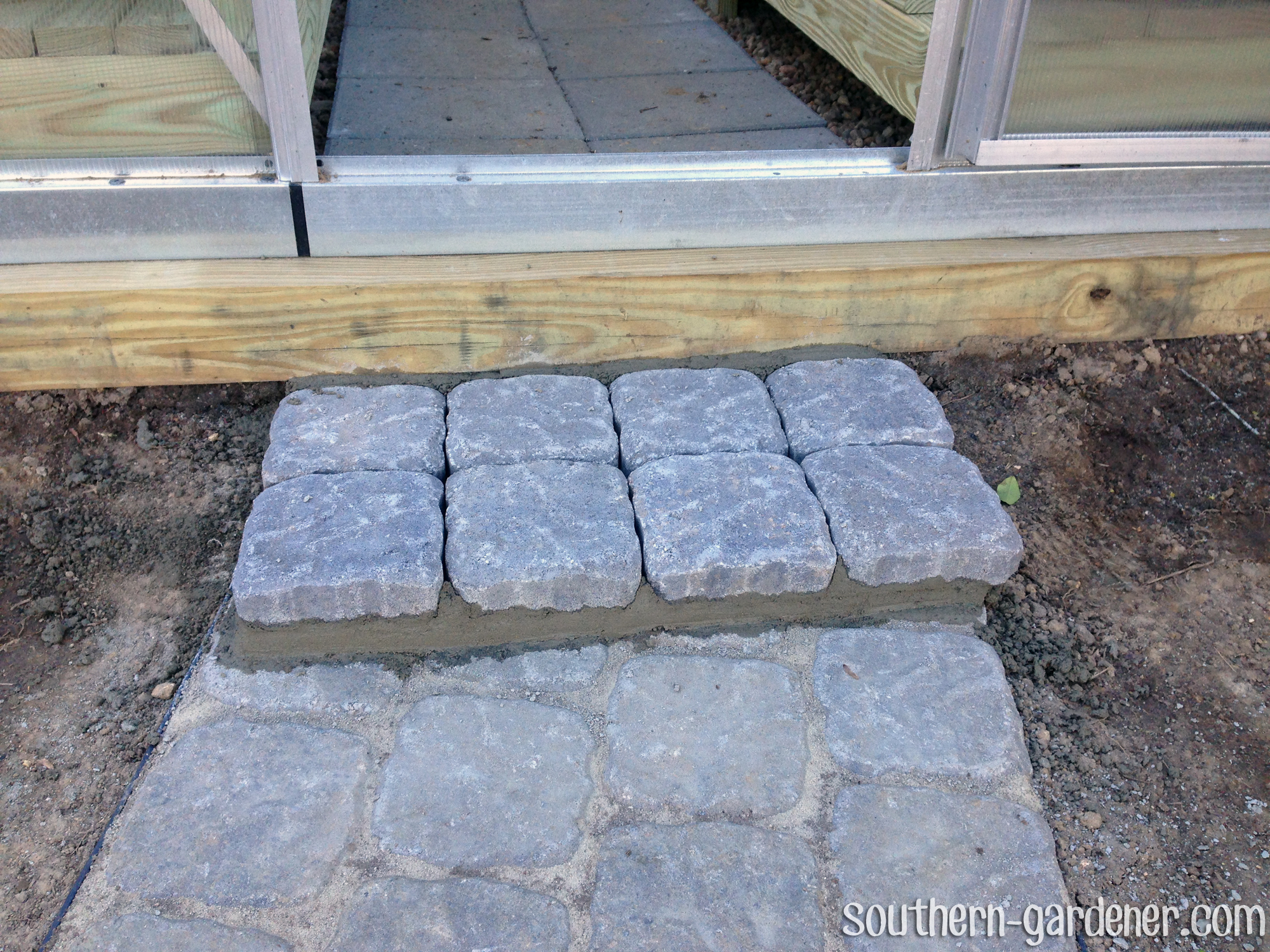 An hour and a half later, after it looked to have dried on the outside: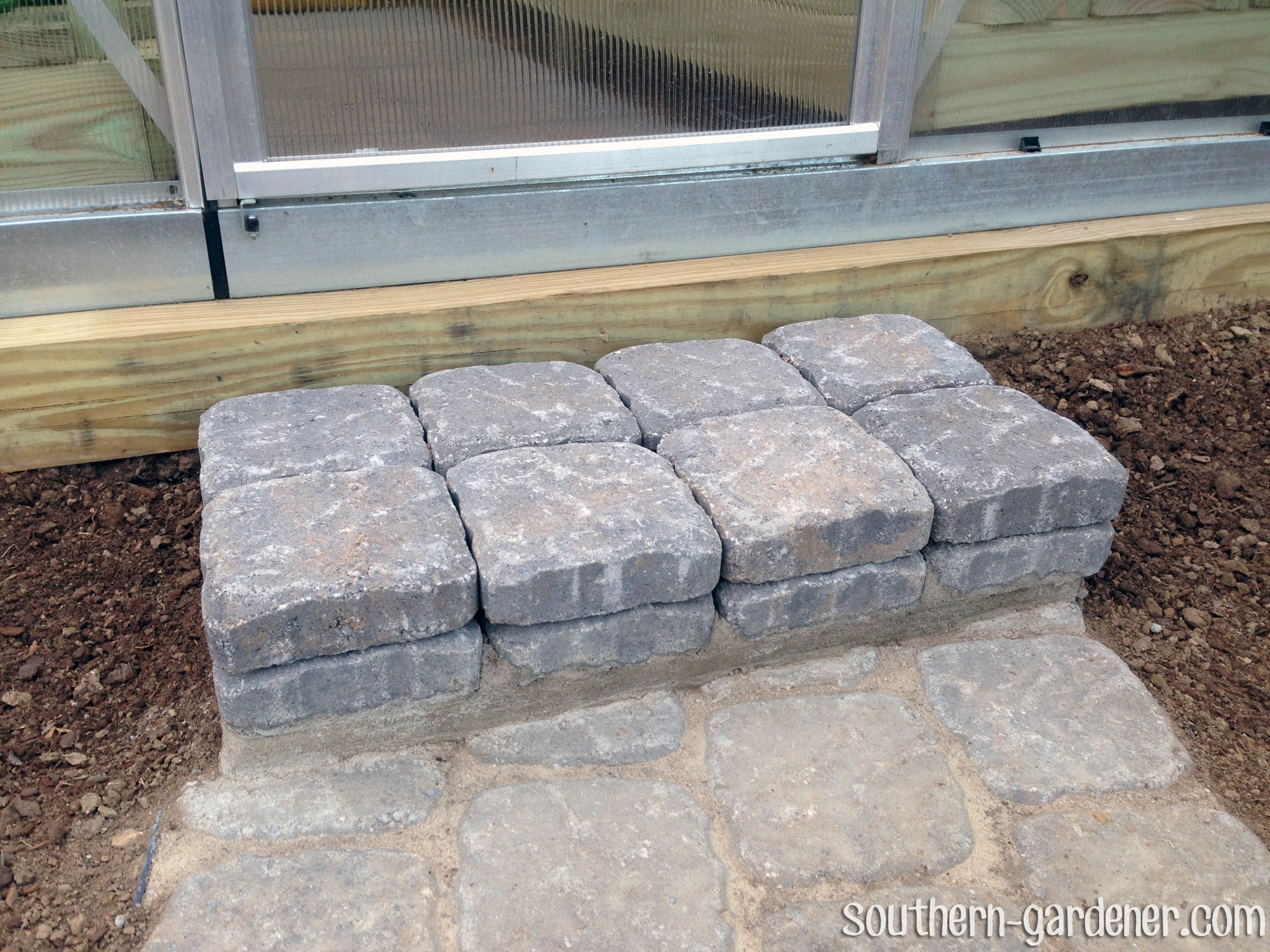 Not too bad for my first time using mortar.  I also used mortar for the space between the 4×4 post base and the pavers.  Once I finished with this, my original plan was to fill in the top cracks of the step with joint paver sand, but I just haven't gotten around to it yet.  For now, this works!
Save
Save
Save
Save
Save
Save
Save
Save
Save
Save
Save