This was a "before we ever started assembling the greenhouse" picture, with the arrow pointing to the spot I would be working on as the right side of the greenhouse.  It's hard to tell from the photo, but it's a hump of compacted dirt.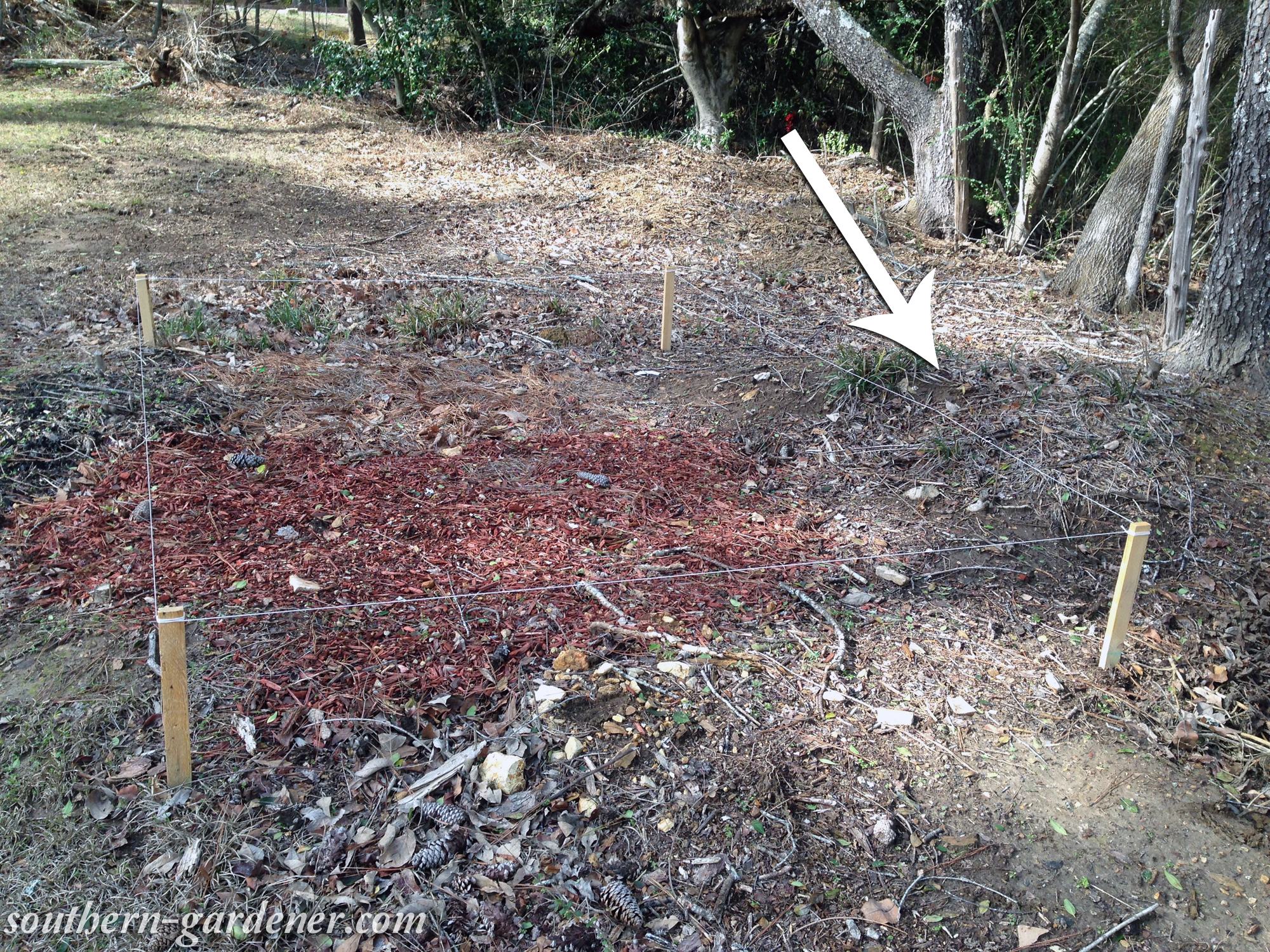 Here it is after we've gotten the greenhouse assembled.  Not quite as big of a hump, but still a hump.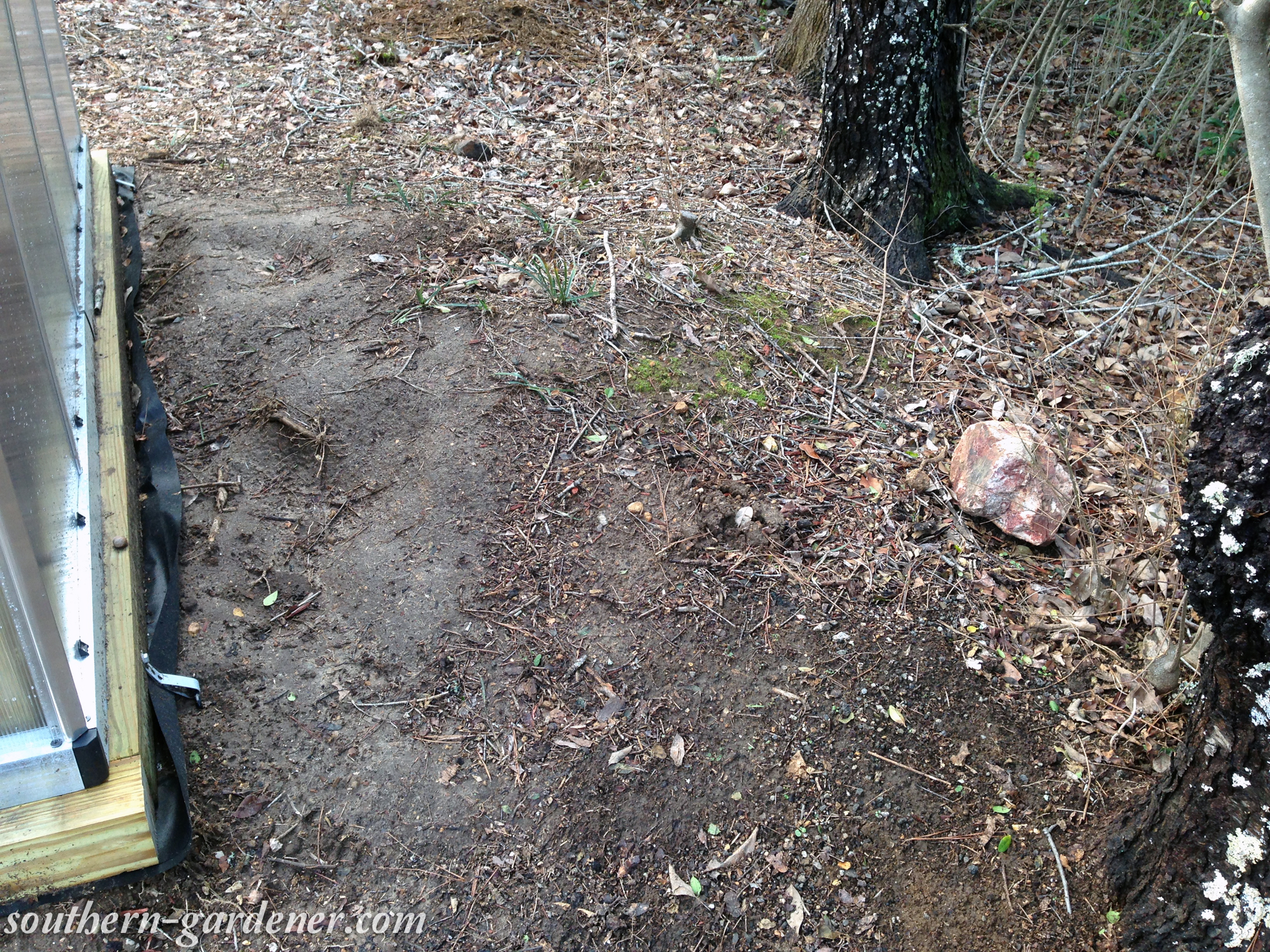 So I used my handy electric tiller to flatten the area as best I could.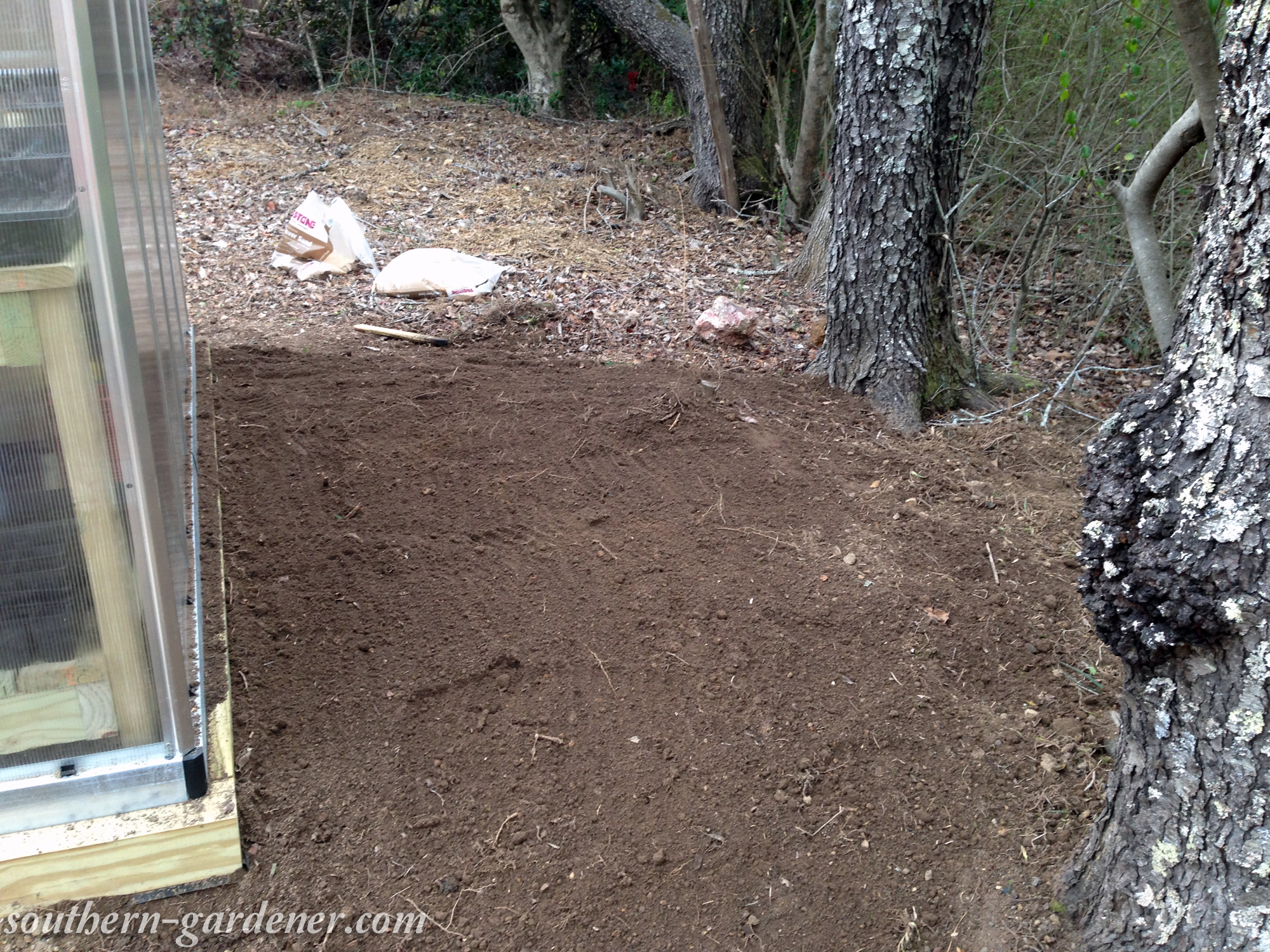 I got some Miracle-Gro garden soil and tilled that into the native dirt to help fill it in and hopefully get it to where the dirt isn't so hard.  As you can see from the picture below, I added retaining wall blocks to keep the dirt from washing away into the front area of the greenhouse, and the concrete squares were the beginning of my rain barrel stand I assembled.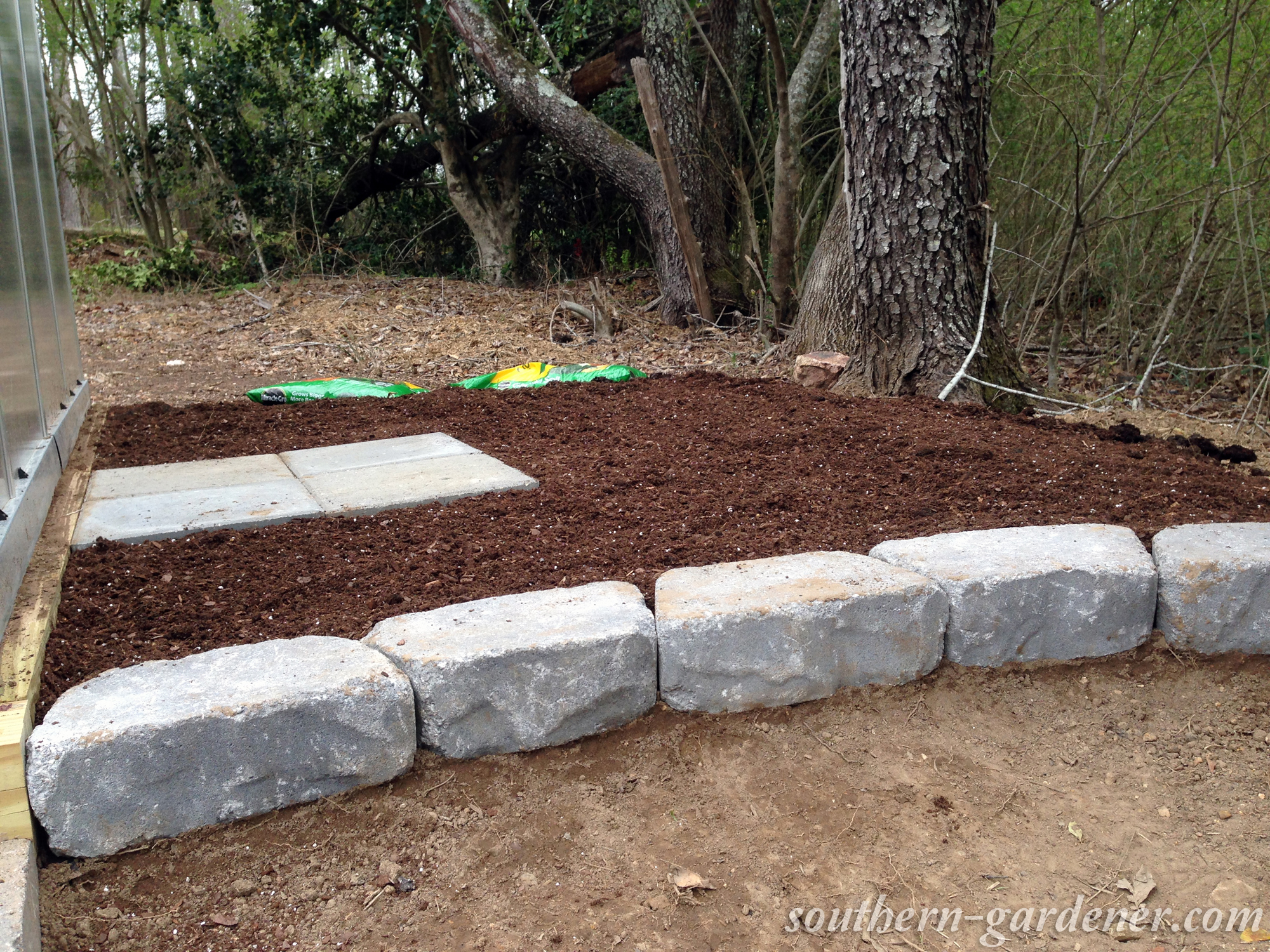 Once the rain barrel was in place, it was time to start adding flowers.  I was undecided about this, and I will probably change this up next year.  In the picture below, the purple flowers are calibrachoa, one of my favorites.  And to the right of the first stepping stone is my Josee reblooming lilac I got last year.  The stepping stones I used were lying around various places in our yard, so they were free!  The rest of the plants you see in this picture are all weeds. 🙄  If only some of my flowers did as well as the weeds in my yard…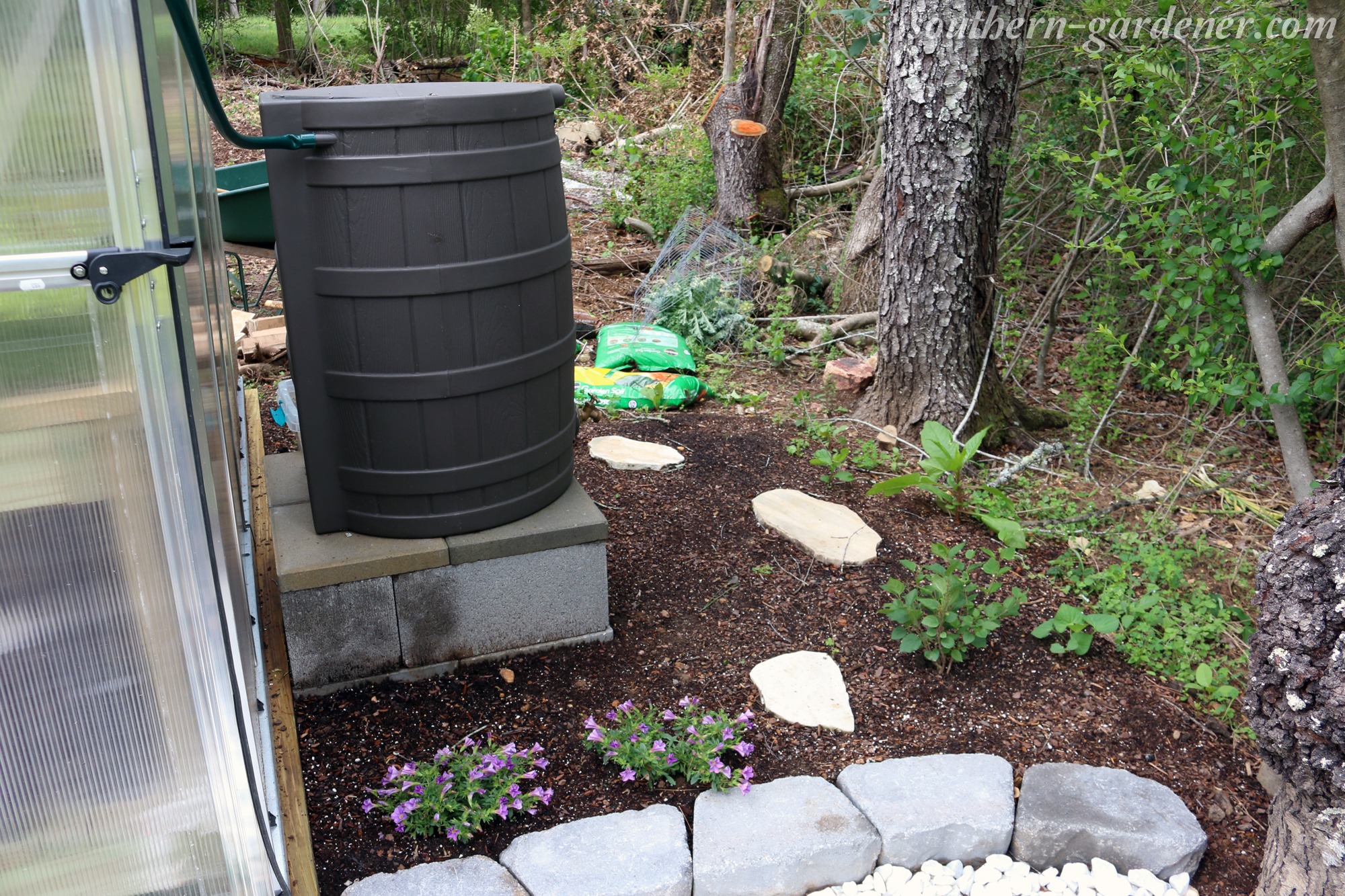 I also added this awesome garden hose stand that has a hose hook-up in the back.  Ideally, I would like to get some kind of pump in the future that will allow me to use my rain barrel water with enough pressure to use a hose hooked to this.  I would really really like to find a solar powered pump of some kind because there is not electrical hookup around the greenhouse.  Or water hook-up.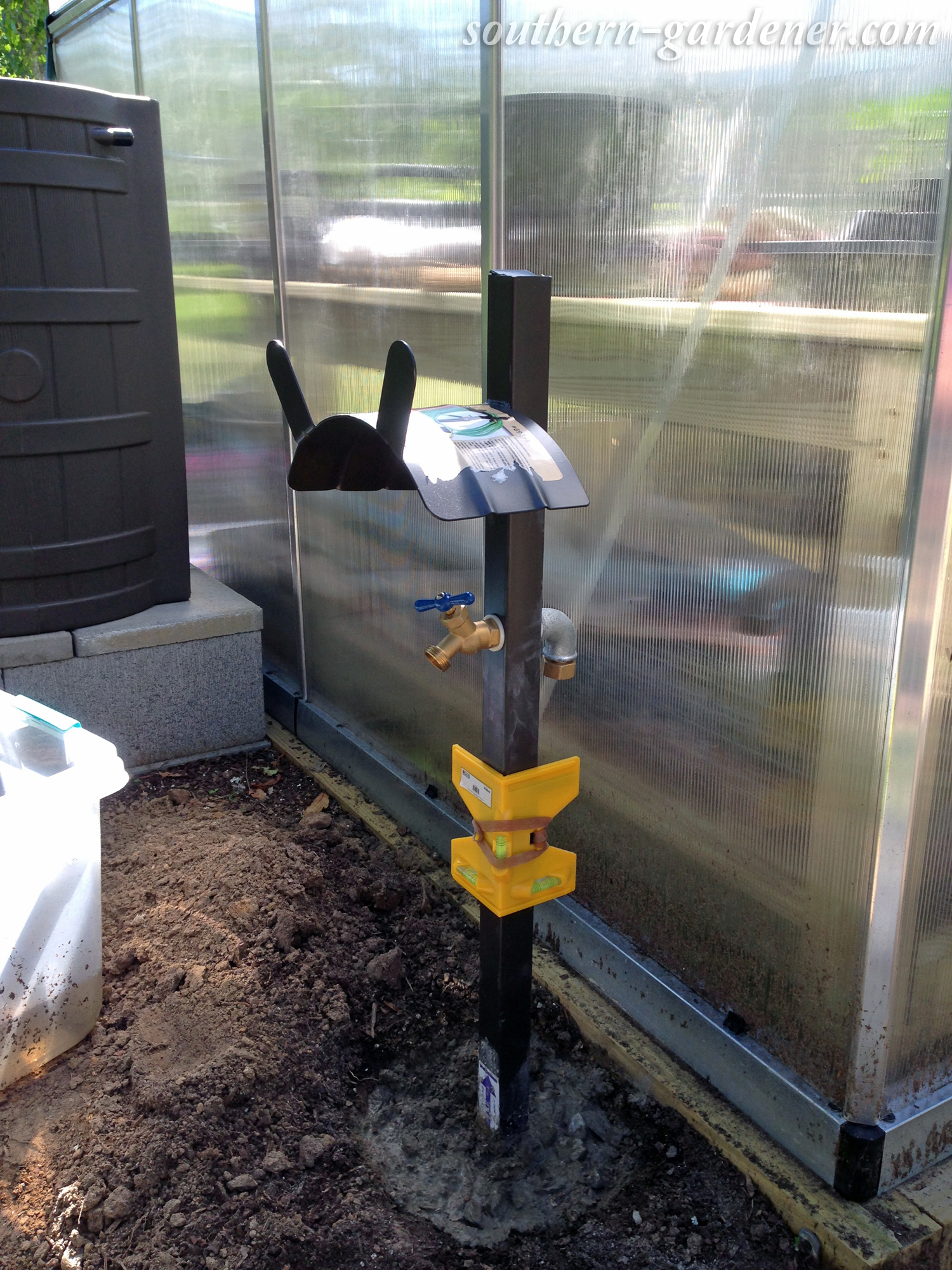 And then I started filling in some of the areas with more flowers and plants.  Here I've added some ground cover perennial geraniums and a "peaches and cream" dahlia my mom gave me.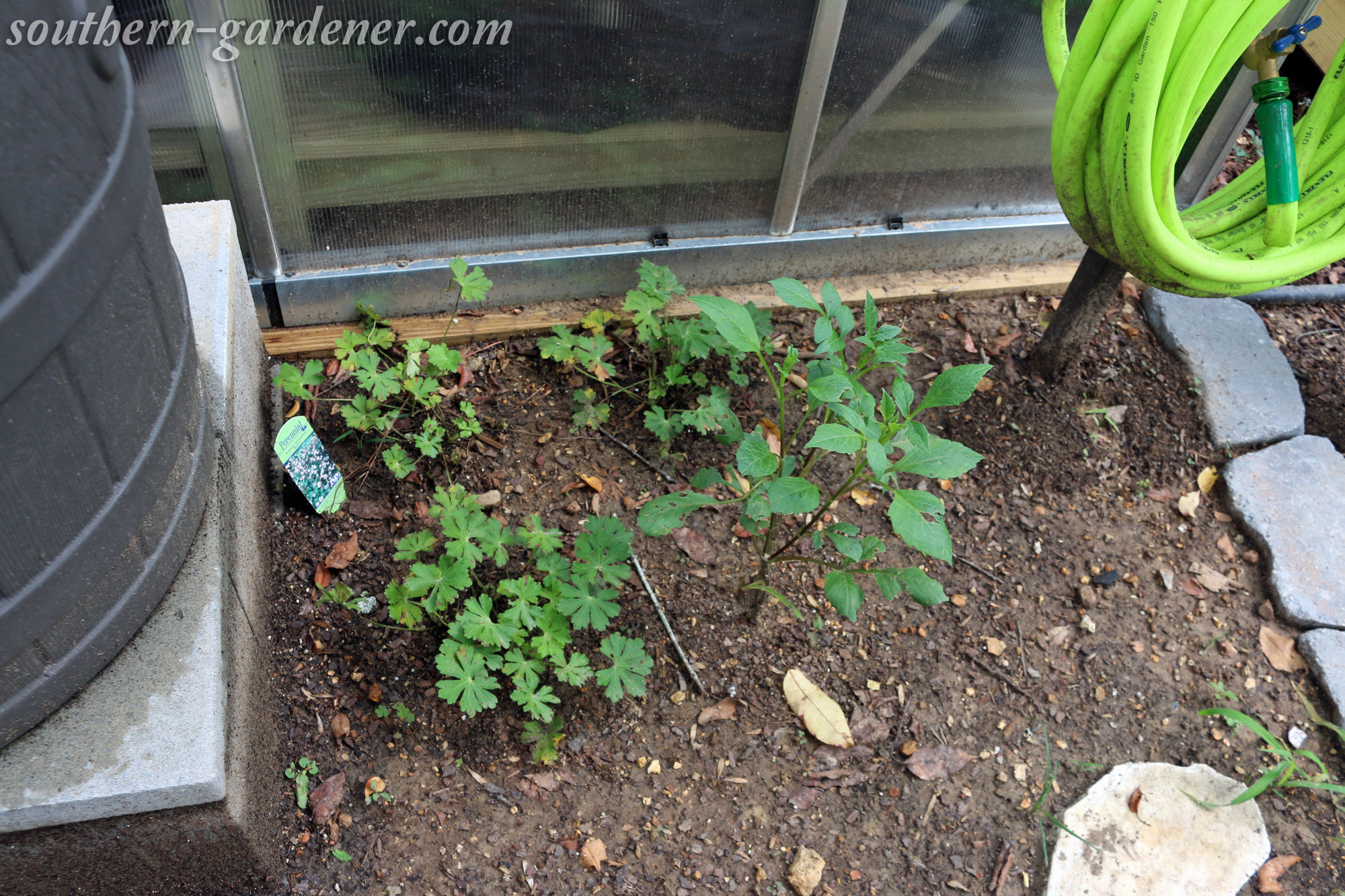 Between the 2 trees on this side is mostly shade, so there I have planted my double pink impatiens, an elephant ear, and 2 tuberous picotee mix begonias.  I've also set my baskets of Athena red flash impatiens in this area because it's really the only place that gets mostly shade.  Apparently when I gave away that huge pile of brick when prepping the area for the greenhouse, there were still some in other places I missed (they just keep popping up!).  I used those as a way to better define this little flower bed area since you won't really see them from the yard (the greenhouse blocks it).  They're not my first choice, but they were free and already here to use.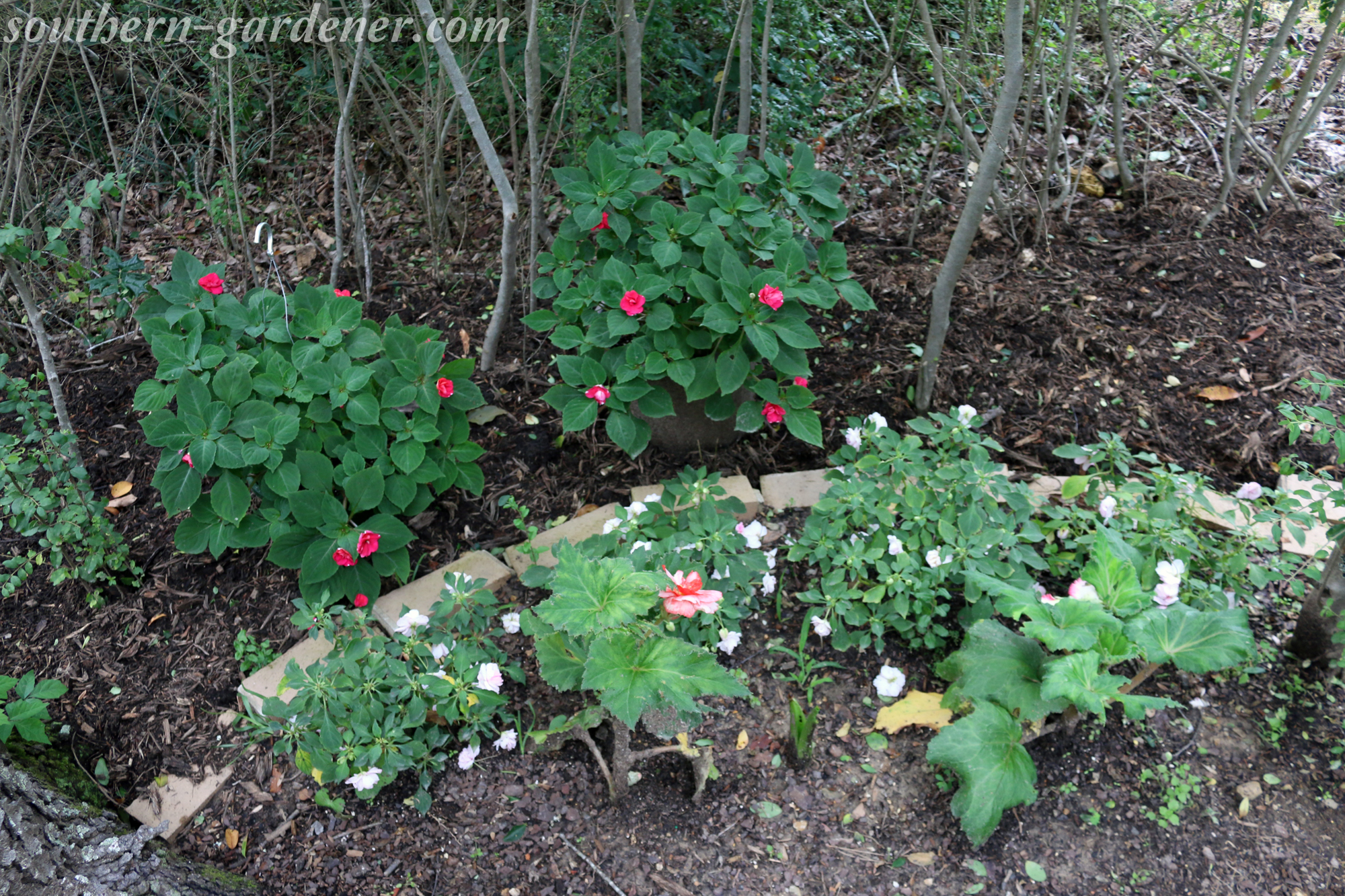 Closer to the retaining wall bricks in the picture below are dahlias (harlequin mix), petunias behind those (Sophistica lime green), and another "peaches and cream" dahlia my mom gave me.  You can't see in the picture, but in front of and around the left tree trunk are 2 geraniums I started from seeds and a candy stripe creeping phlox.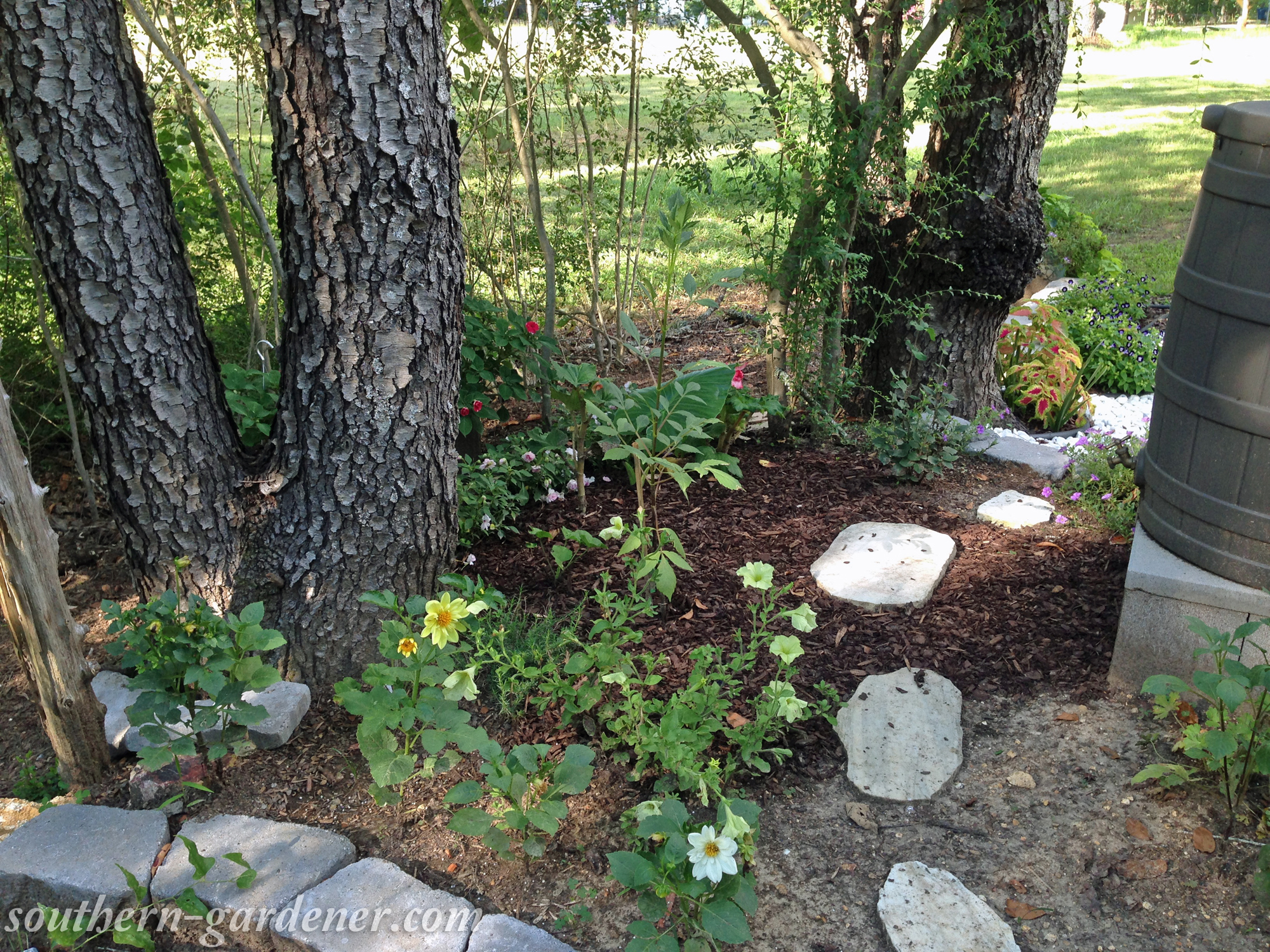 I started to mulch this area with some leftover mulch I had lying around, but I ran out before finishing the area.  I will eventually have mulch down over the entire area because, unfortunately, the dirt can still get rather hard.
Save