The last section around the greenhouse that I needed to work on was the back.  I originally had planned to do a flower bed and potting bench in this area but took a different approach.  Below is the "starting point" picture.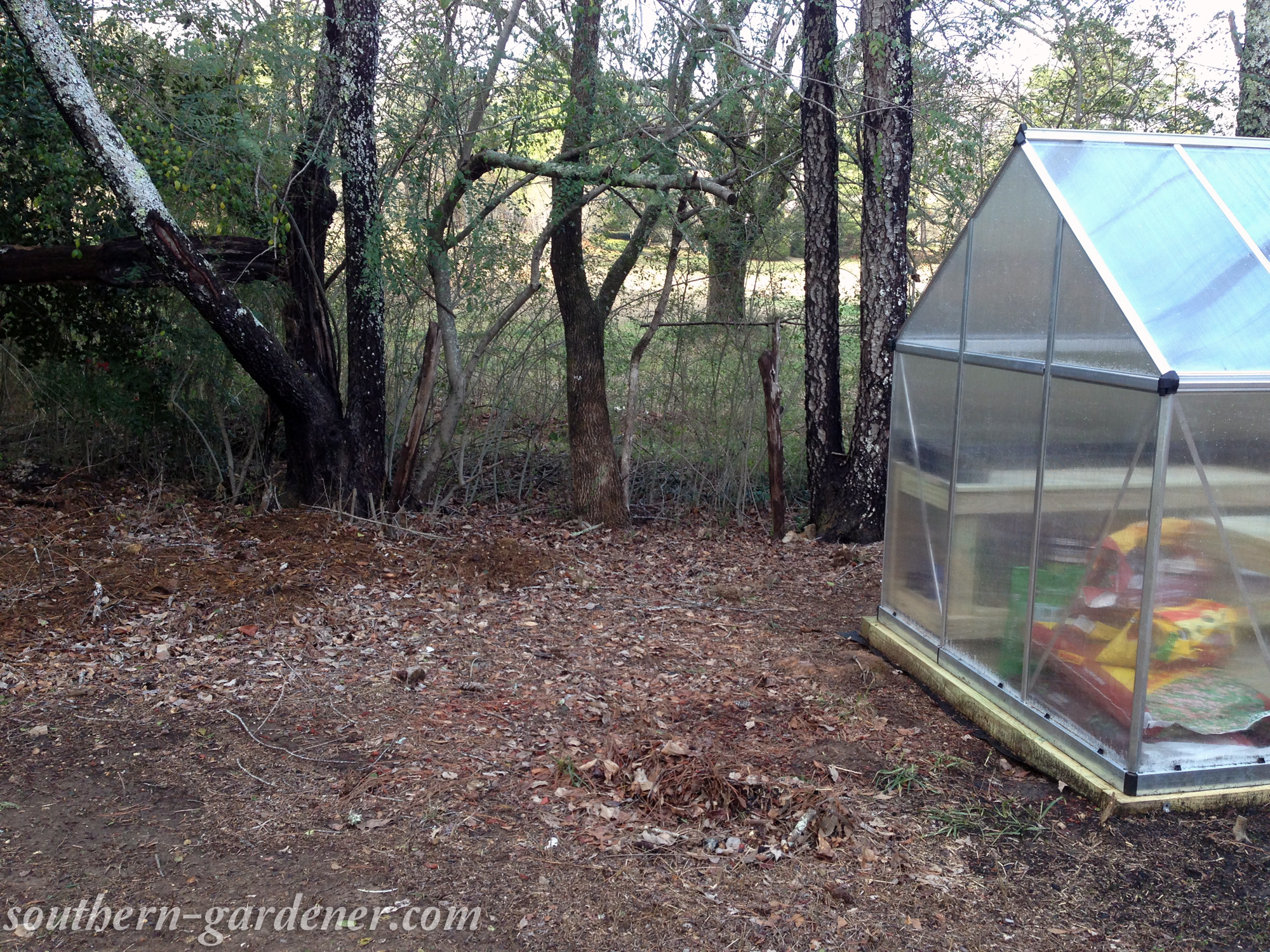 I still wanted to do a flower bed of sorts, so I used that wonderful no-dig edging to outline the flower bed.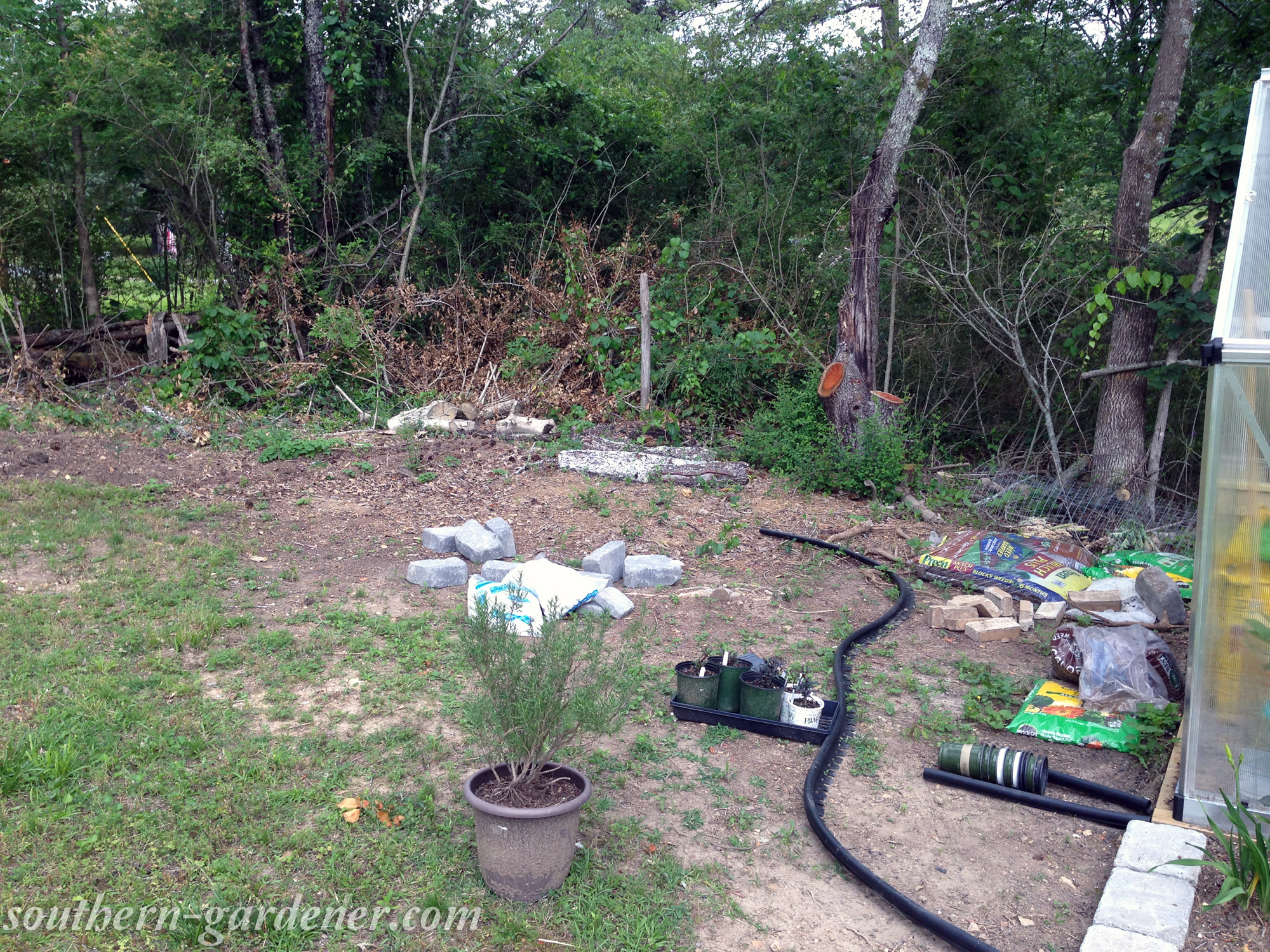 However, I got sidetracked with other non-gardening projects during this time, so it kind of stayed this way for a while.  I did move a lot of my seedlings and plants out of the greenhouse and to this general area since it was getting too hot for them to stay in the greenhouse (May).  I had a "Mystic Illusion" dahlia in one of my front flower beds that I transplanted to this corner.  This is the 3rd summer I've had it planted, and it technically isn't a perennial here is zone 7B.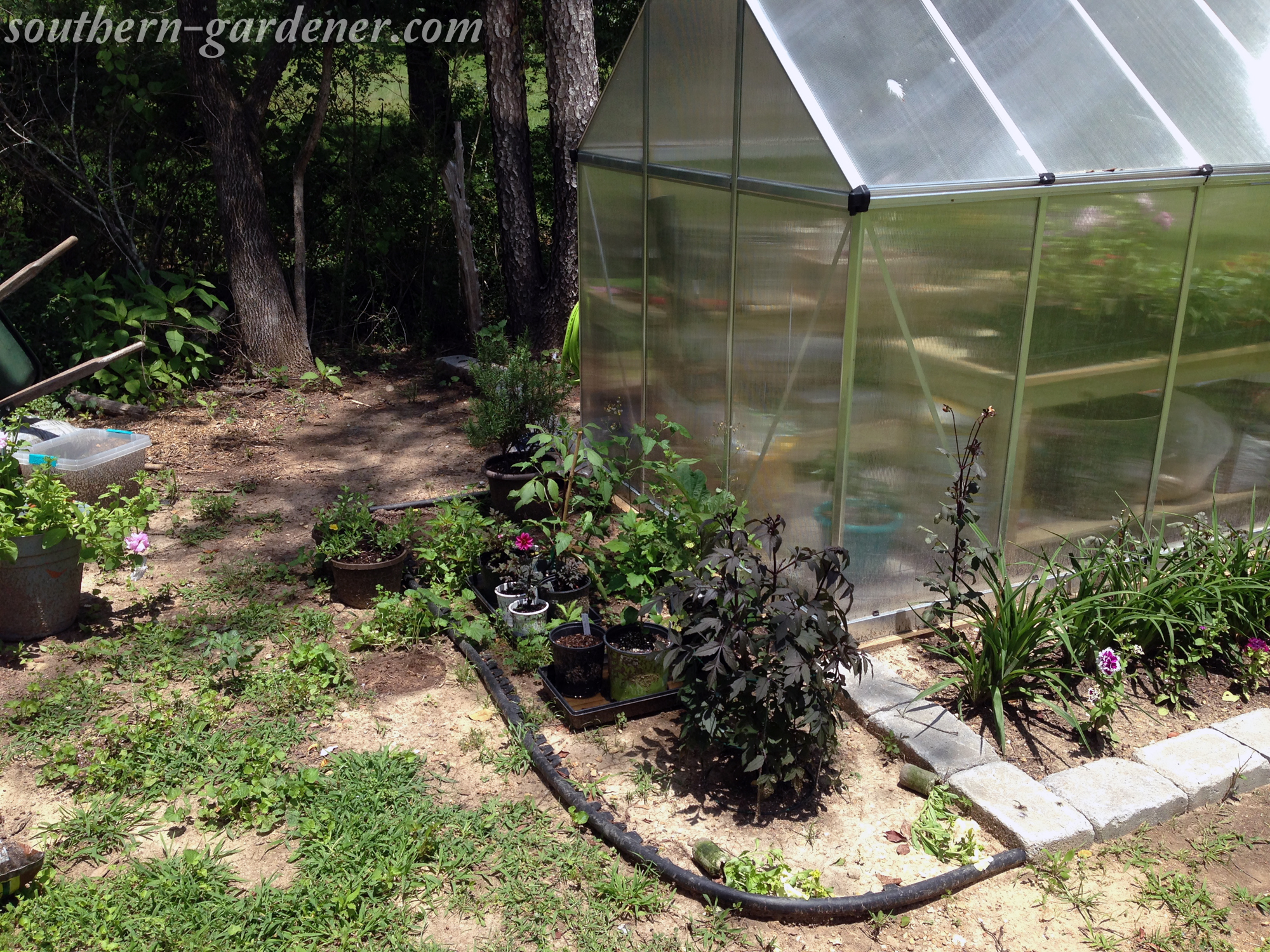 So the back of the greenhouse stayed like this for the longest (about a month), and the weeds started to take over the section I'd designated as the flower bed.  So I finally finished it up.  Below is the "before" picture.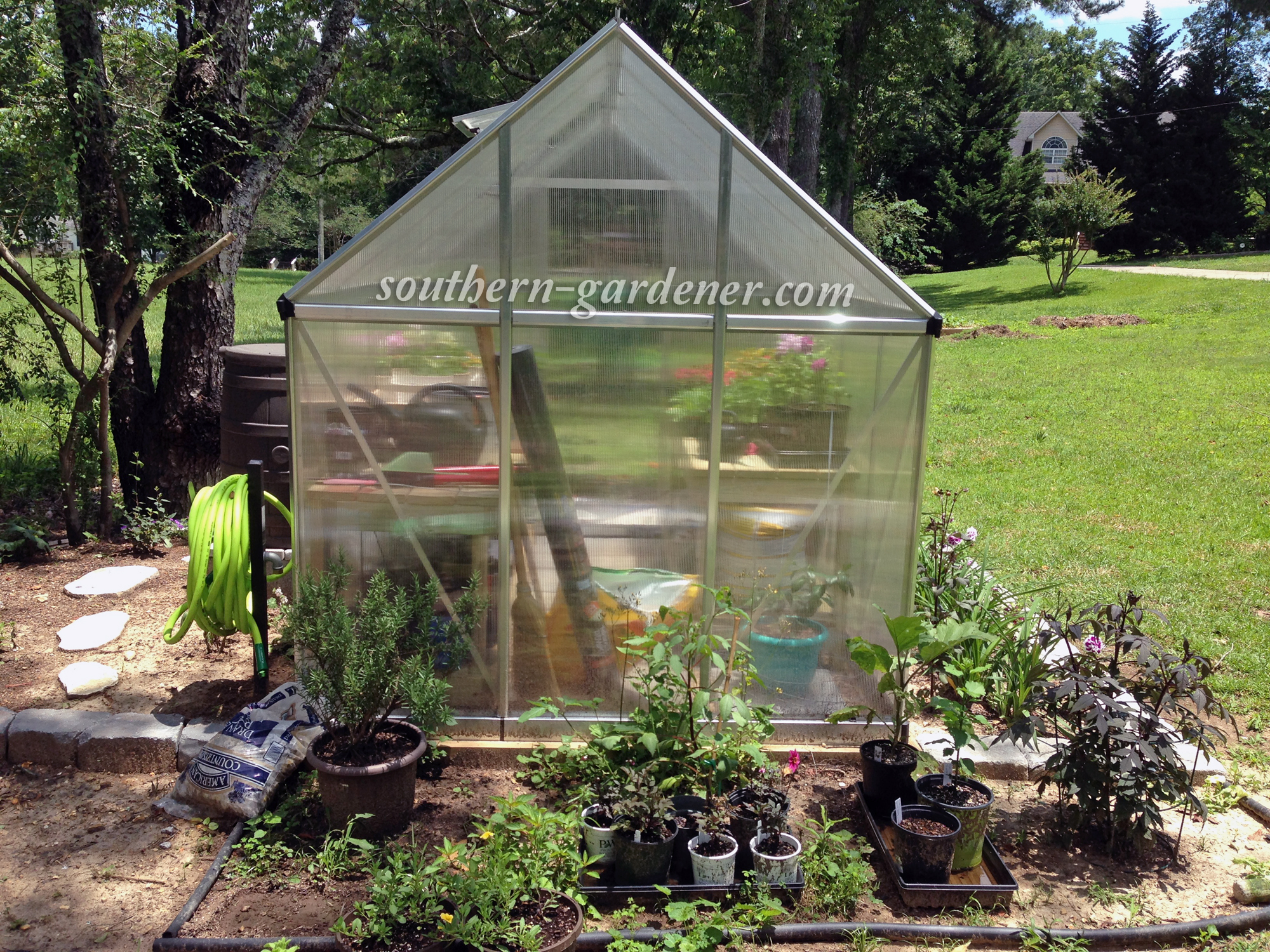 And here's the after picture: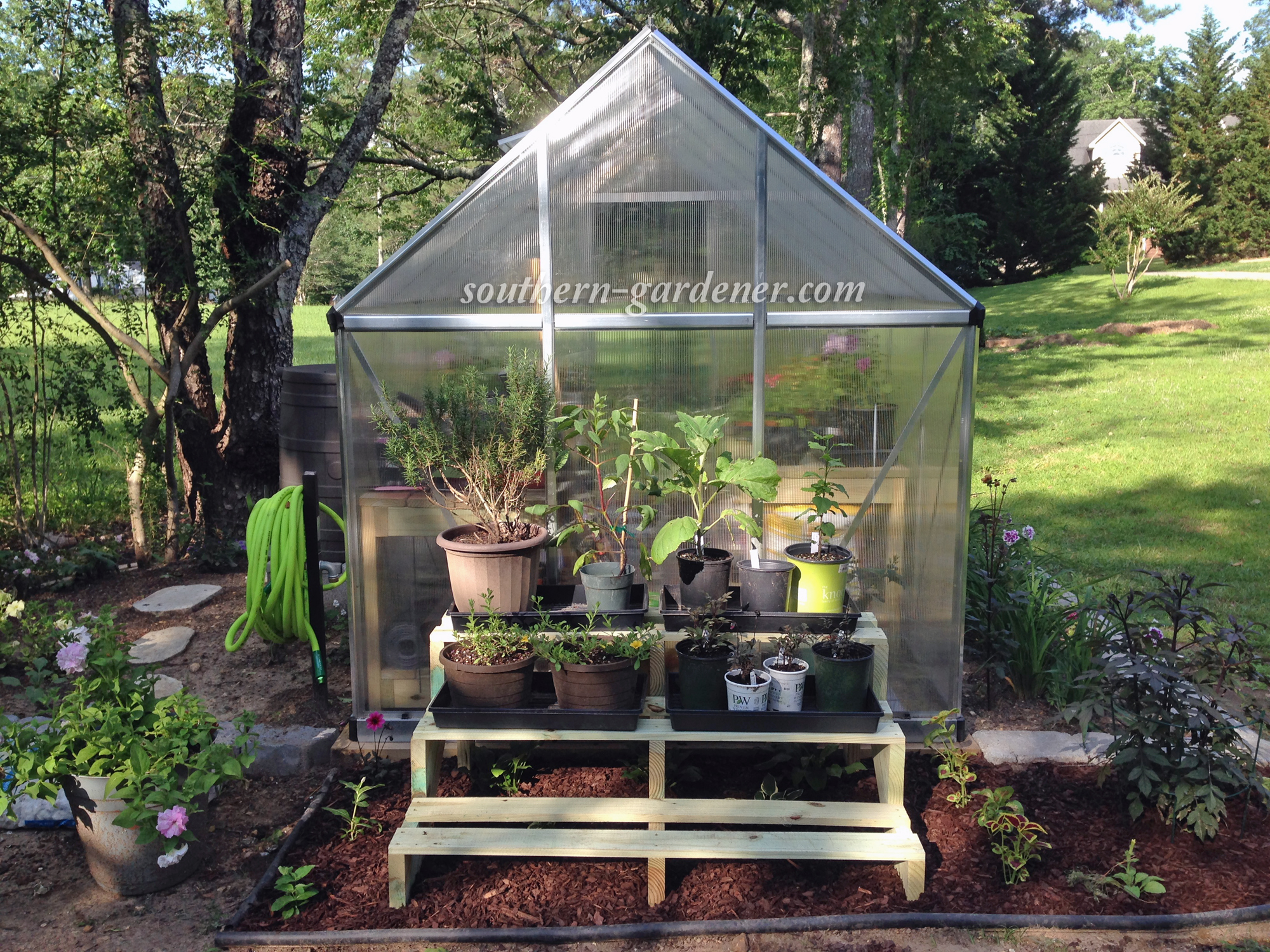 I built the plant stand myself, and I love it!  I promise the plant stand is even and level though it doesn't look like it in the picture.  The stand was super easy!  I just purchase three 3-step stair strings and 3 treated 1×4's that were 8 feet long.  The total width of this plant stand is 4 feet, so all I did with the 1×4's is cut them in half.  I used treated 2×4 pieces I already had on hand to make 3 supporting legs in the back of the stand on inside of the stair stringers.  And the I added flowers and mulch!  Below is the Mystic Illusion dahlia I transplanted, along with 2 different types of coleus I started from seeds and 2 different types of petunias I started from seeds.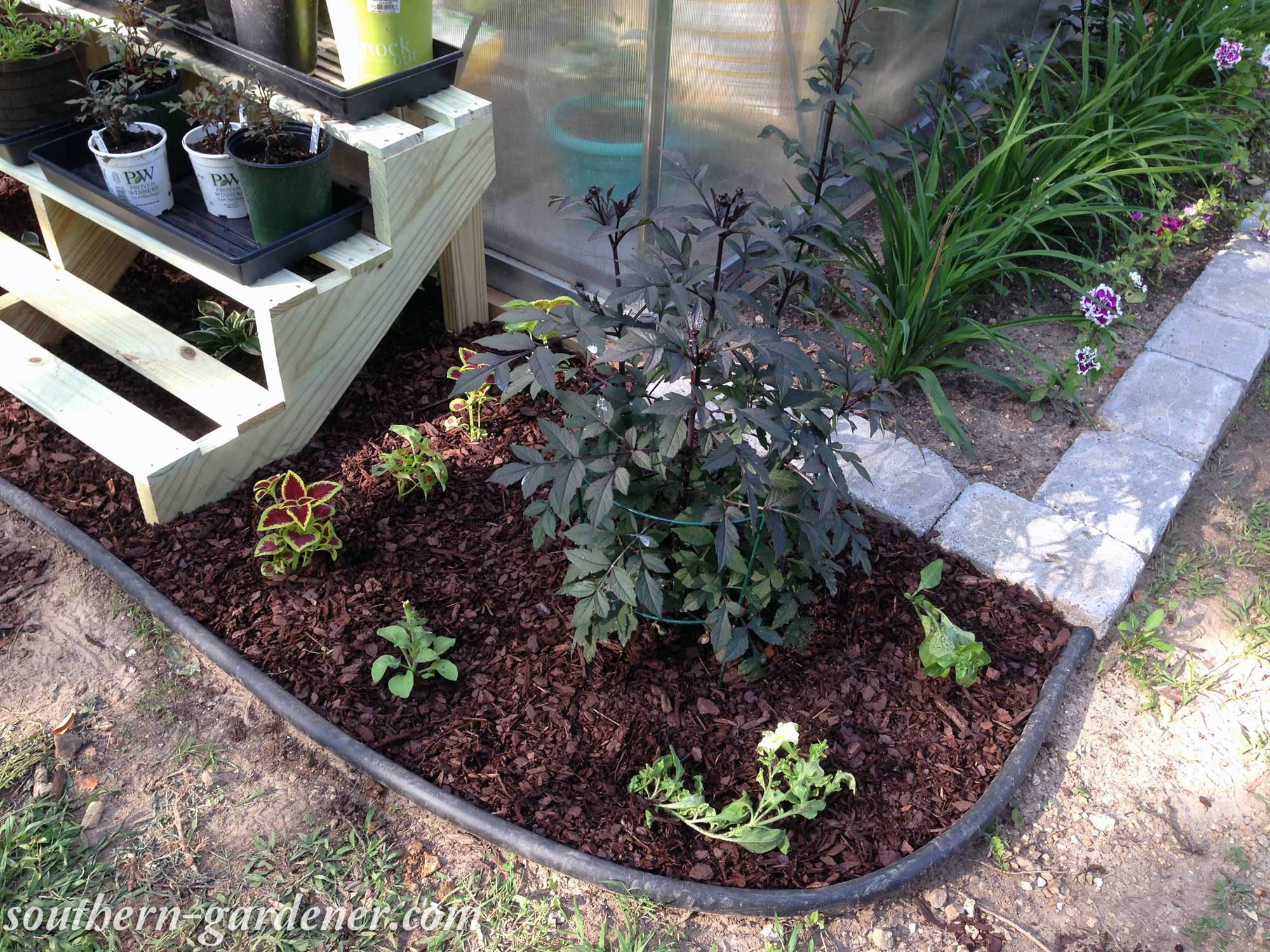 I had dug up some hostas earlier in the season because they were in too much sun, so I planted a few of them under the plant stand.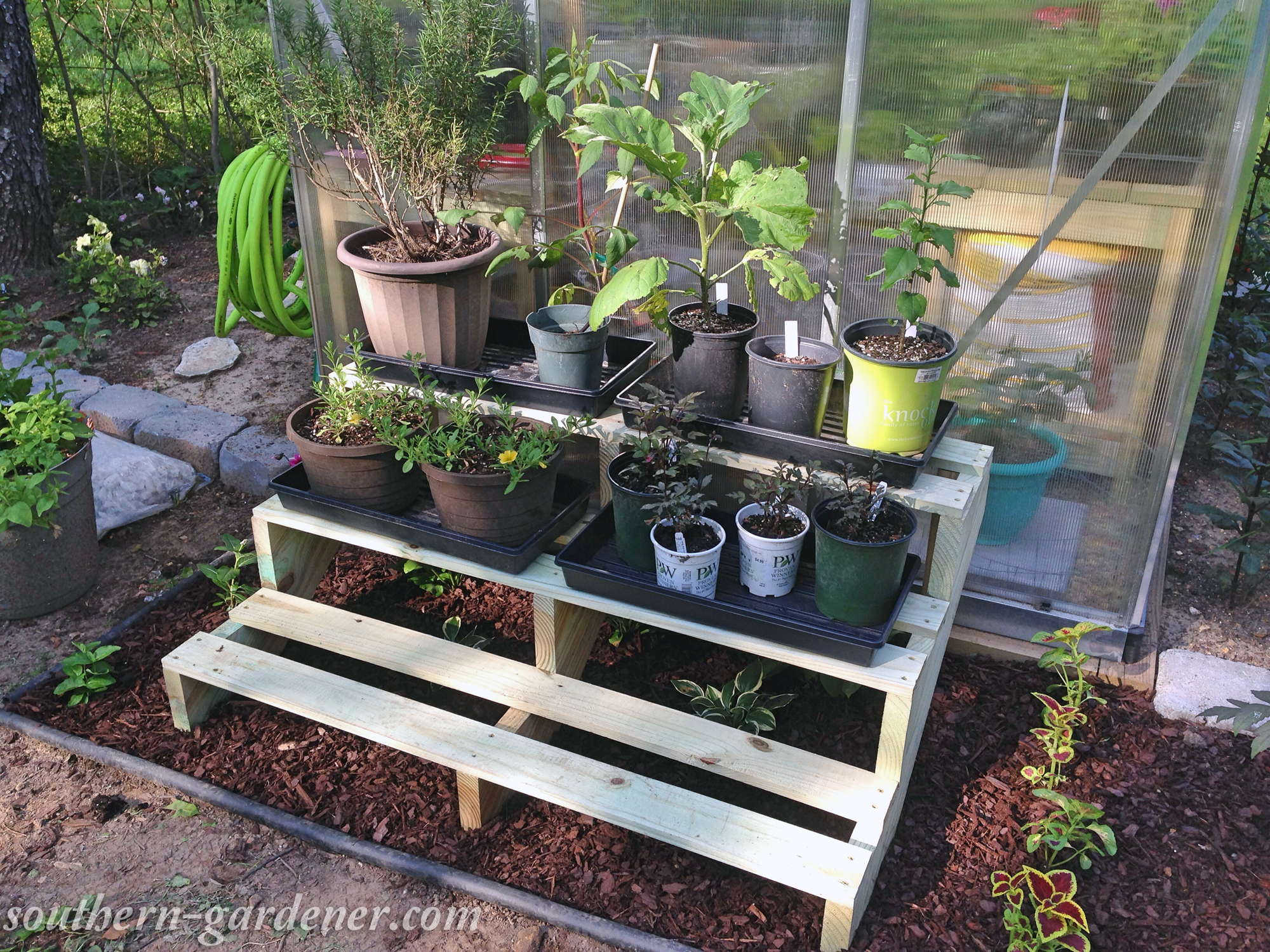 Everything has filled out nicely (and I still have too many plants taking up space on my plant stand).  Current look as of July 15, 2017: