Last summer I grew quite a few varieties of petunias from seeds, and I wanted to share my favorites with you.  I am growing these this year as well.
First up are these 'Opera Supreme Pink Morn' trailing petunias.  I grew these in a container on my back deck and loved them!  I got the seeds from my favorite online seed supplier: Swallowtail Garden Seeds.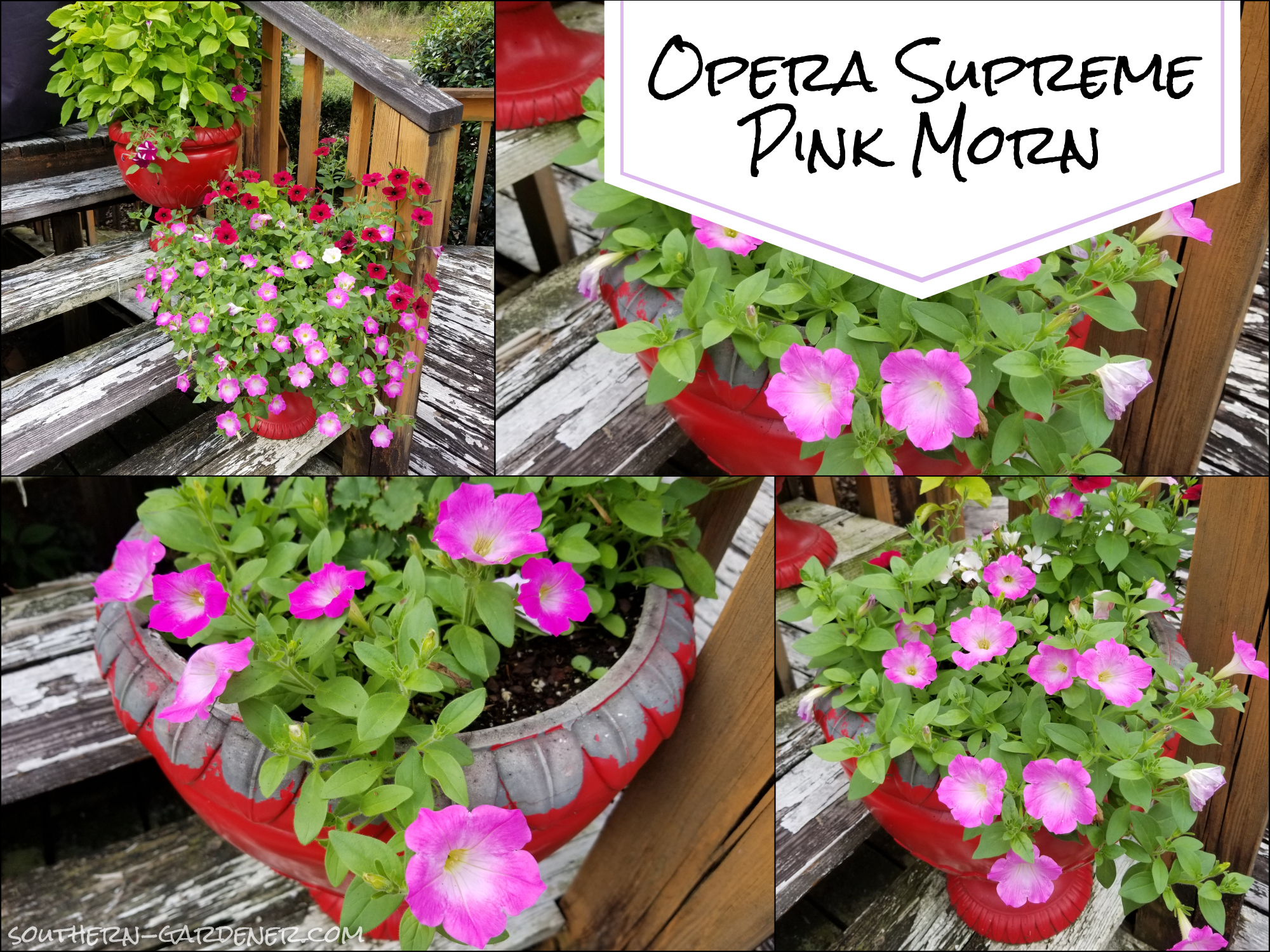 Next up is another Swallowtail Garden Seeds petunia, Trilogy Salmon Morn trailing petunia.  I grew these on the back deck also, in 2 different containers.  One small one and one oblong one.  I feel like the ones in the oblong container would have been a lot bushier if they got more sun during the day.  But I just love the soft pink of these petunias!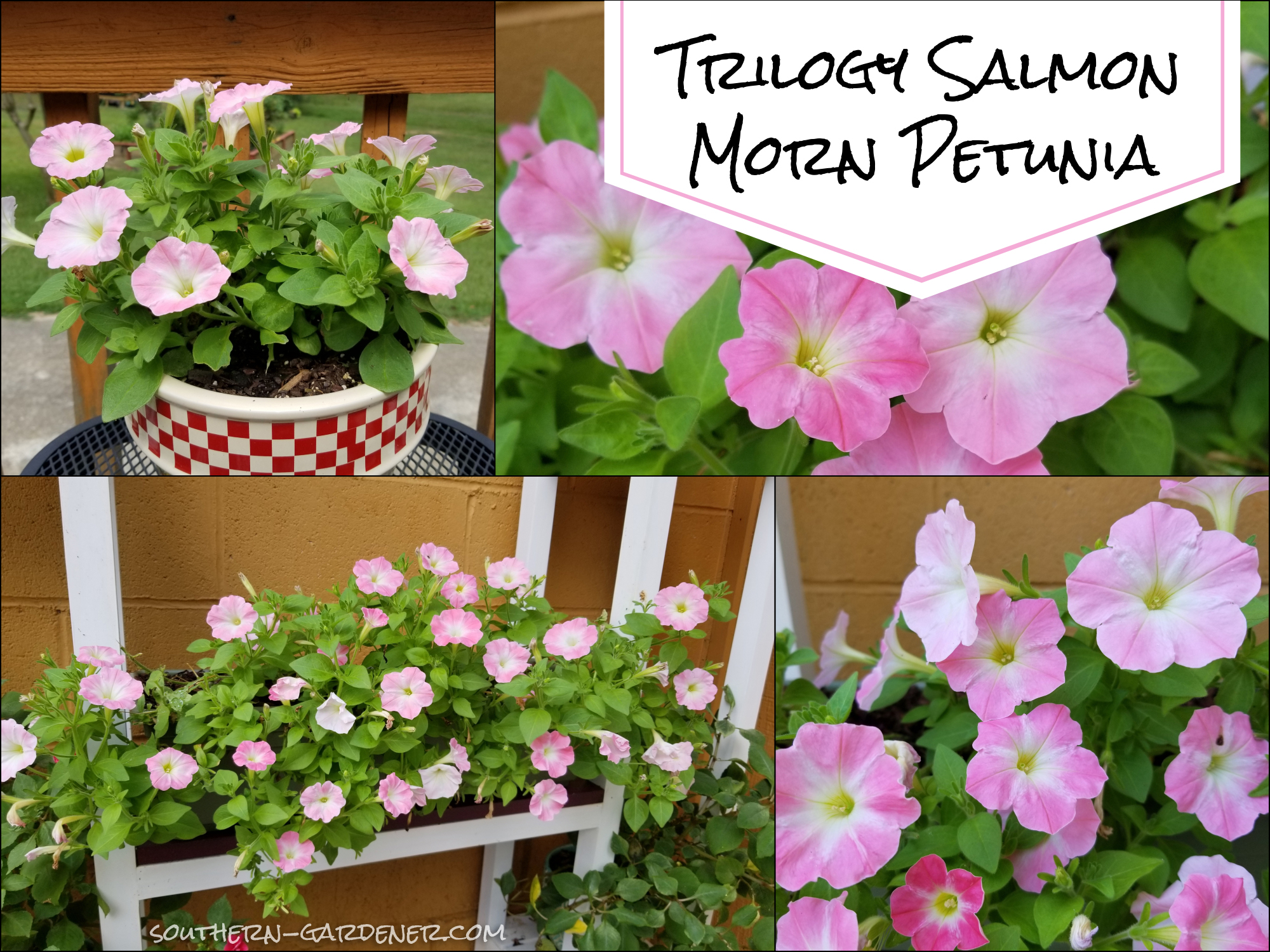 Next we have the 'Debonair Dusty Rose' petunia from Burpee.  I just loved the shade of pink when they first bloomed, and as they fade, the pink turns another beautiful shade!  These were also grown in a container on my back deck.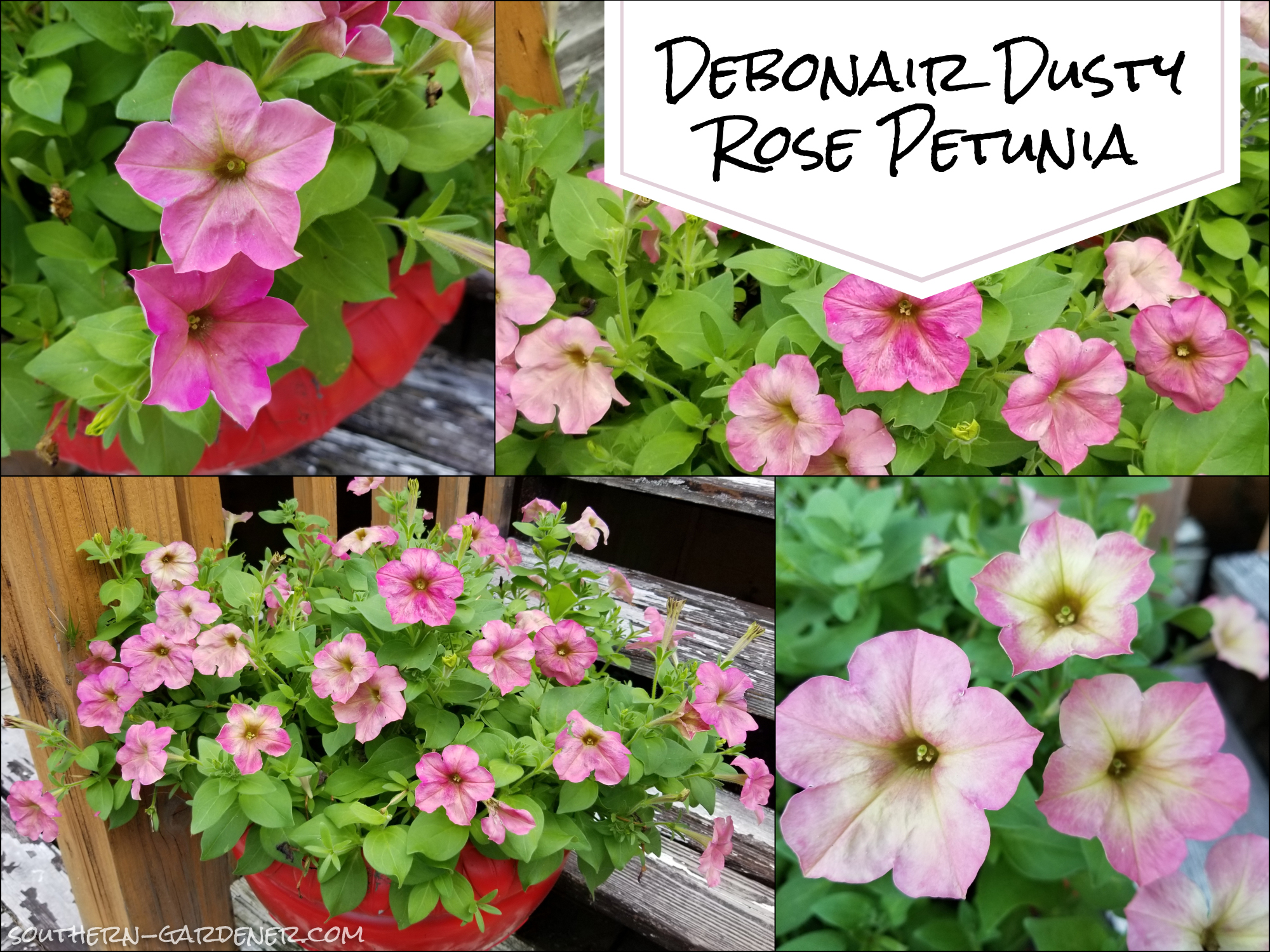 And I am saving my absolutely favorite for last!  These 'Tidal Wave Red Velour' trailing petunias from Swallowtail Garden Seeds are my favorite!  I just love these!  I grew them in several locations last year, including my mailbox.  I had to cut them back quite a few times during the summer because they were taking over the flower bed.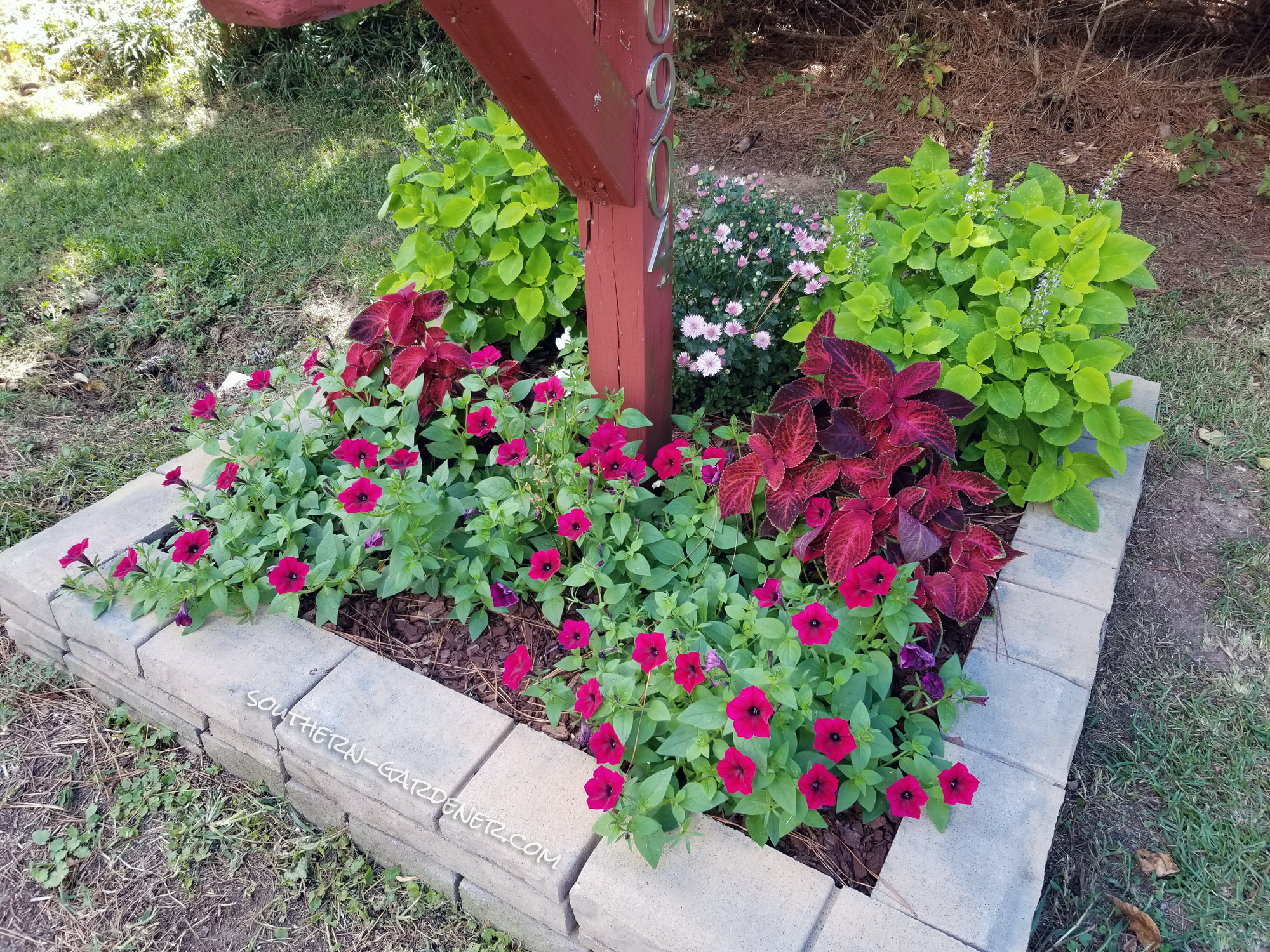 The crazy thing about this particular petunia variety is it survived winter!  While I am in the deep south here in Alabama, there were nights where temperatures dropped into the low to mid-20's.  My viola flowers I have on my deck were frozen quite a few mornings.  But these petunias lived through the winter!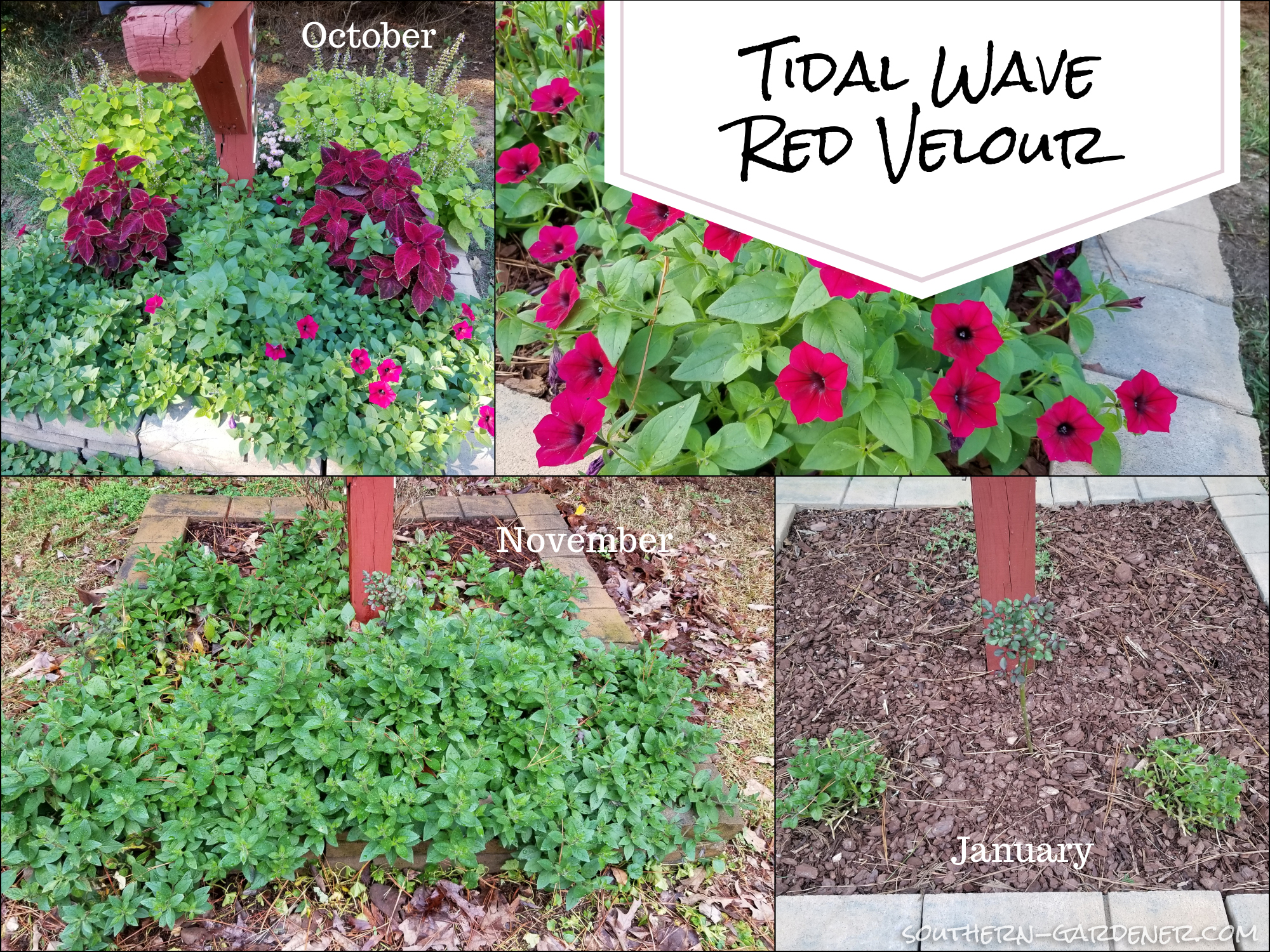 As you can see in the picture above, I gave them a good cut-back earlier this year in January because they were burying my miniature rose bush!  And the picture below is how they look now!  I'm glad they survived because about a month or so ago, I sprayed the miniature rose bush with a sulfur fungicide, and I think some of it got on the petunias – and almost killed them.   😕  Lesson learned there!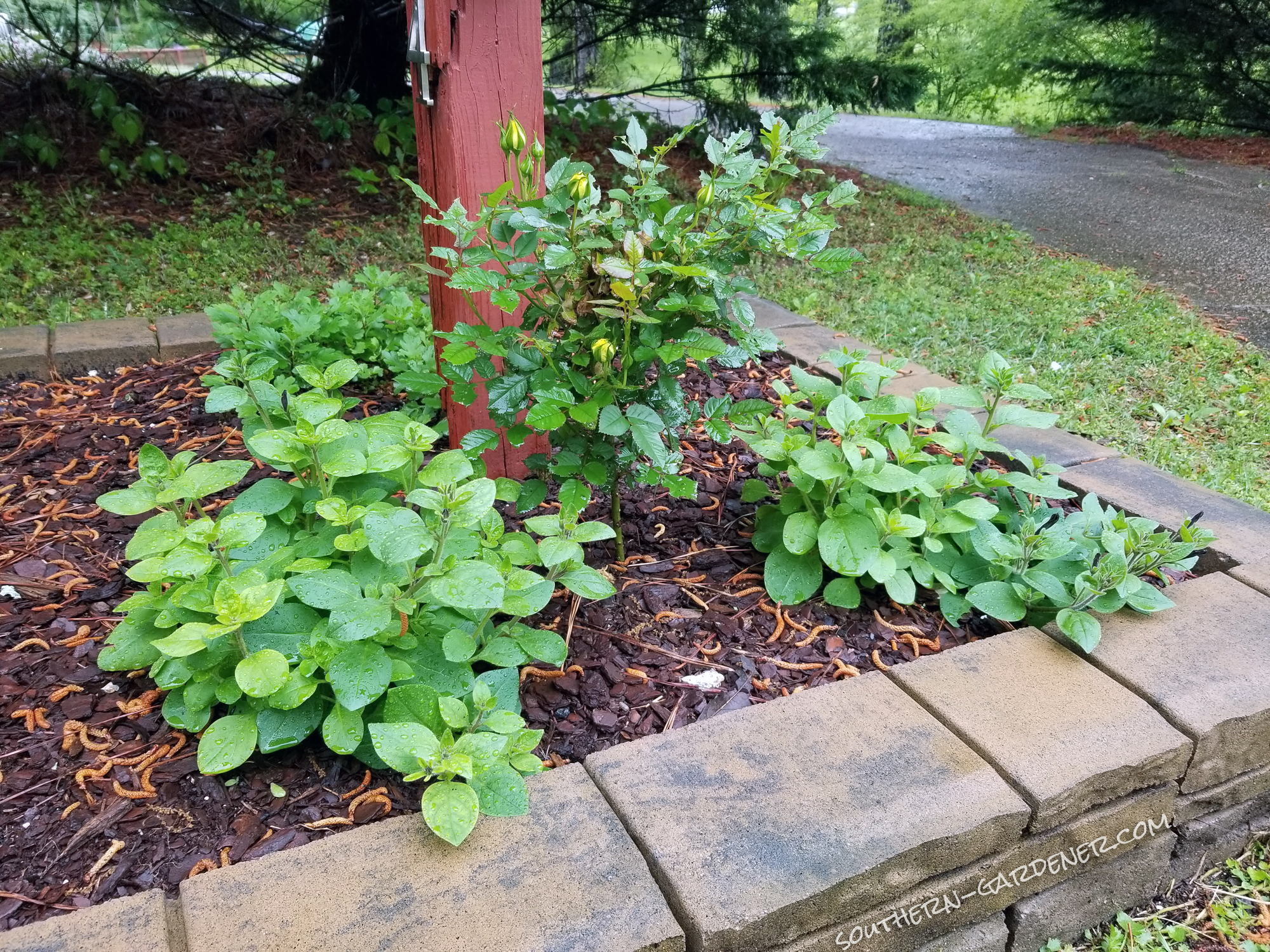 The same thing happened with the 2 plants I had planted around my crepe myrtle in my front yard.  Last summer, these petunias weren't that spectacular in this area for some reason.  I apparently didn't take many pictures of them because they never really took off.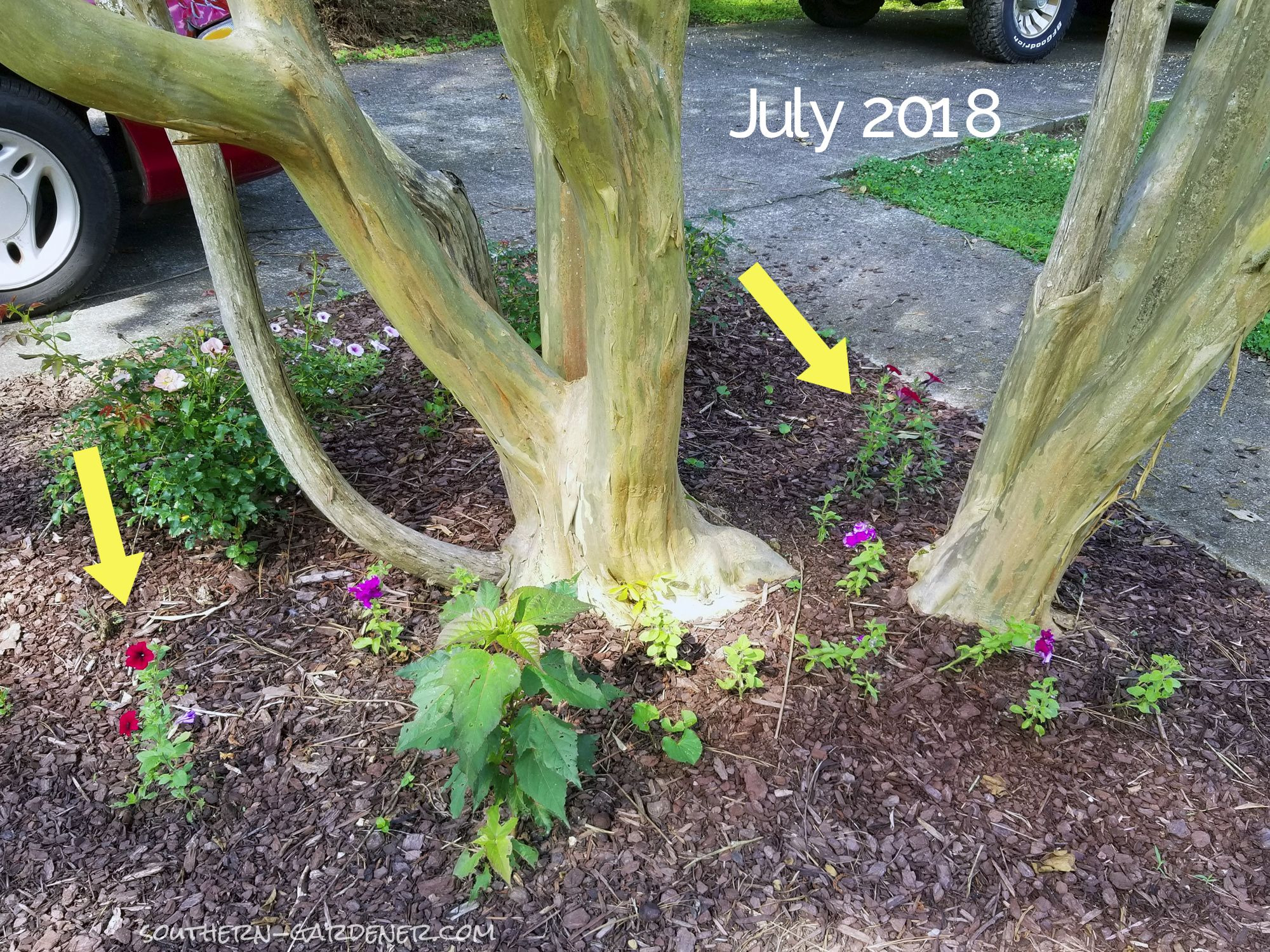 I am so glad I didn't pull them!  Look at them now!!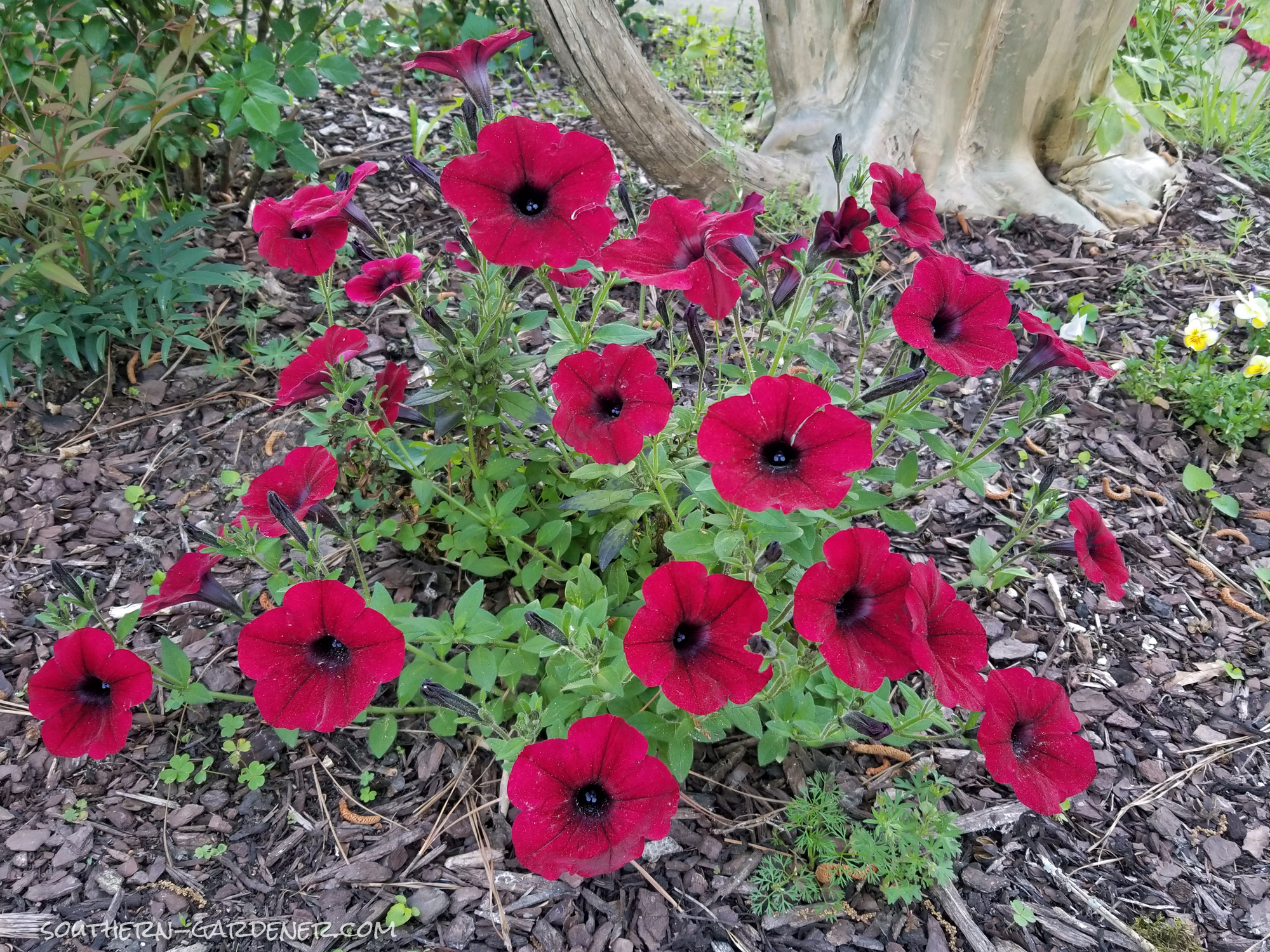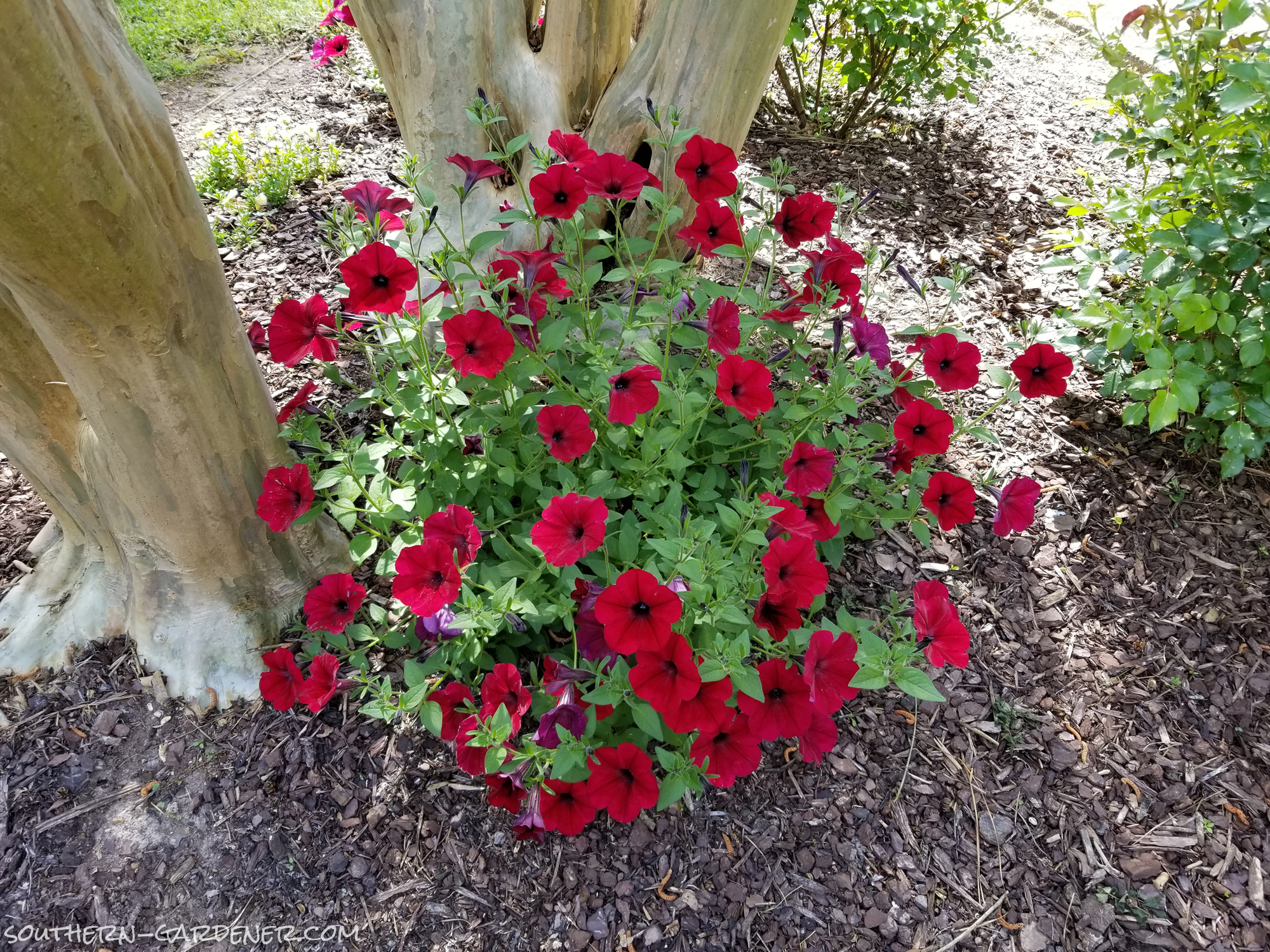 I am so in love with these!  I have more seedlings of this variety that I started earlier this year and can't wait to plant them somewhere!
What are some of your favorite petunia varieties?